Back
H125 helicopter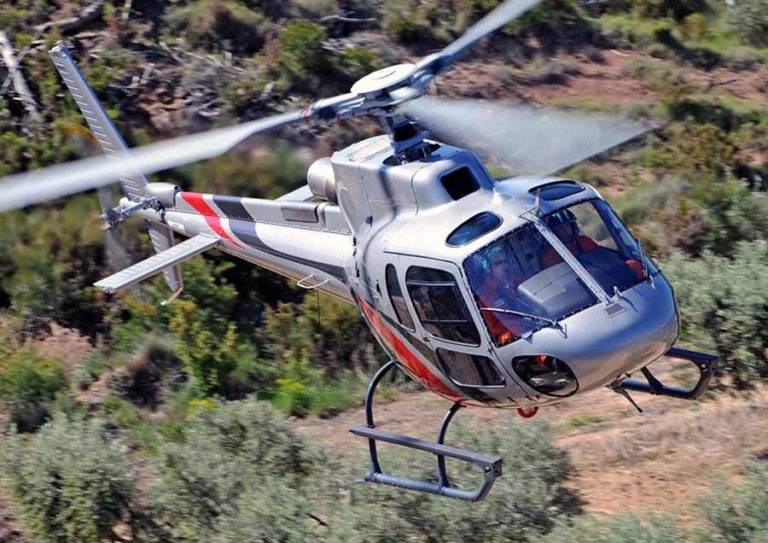 © Airbus Helicopters

Making the best even better

The H125 (previously named the AS350 B3e) outclasses all other single-engine helicopters for performance, versatility, safety, low maintenance, and low acquisition costs, while excelling in high & hot and extreme environments. In 2005, the AS350 B3 version broke the world record for the highest-altitude landing and takeoff, performed on Mount Everest at 8,850 meters (29,035 feet) – a title still held today.

Backed by experience and a long heritage

The H125 is a member of Airbus Helicopters' rugged and proven Ecureuil family. Some 6,000 Ecureuils have been delivered in nearly 120 countries for some 1,800 operators. Together, these aircraft have accumulated more than 29 million flight hours.

Around 550 H125 (AS350 B3e) series are currently in-service worldwide, and are mainly used for high performance missions in high & hot conditions.
 
Built for performance

The H125 is Airbus Helicopters' high-performance member of the single-engine Ecureuil/AStar family.

It is equipped with a Turbomeca Arriel 2D turboshaft engine with upgraded triple engine control thanks to a dual-channel FADEC (Full Authority Digital Engine Control) unit, plus a third independent and automatic back-up channel for automatic start-up. The engine is fitted with an engine data recorder.

A multi-mission workhorse

With built-in maneuverability, excellent visibility and low vibration levels in the cabin, the H125 has earned its reputation as a true multi-mission workhorse, becoming a common sight at heliports, hospital landing pads, police department operations centers and airports around the world.

The H125's elegant new cabin has a flat floor that can be quickly and easily reconfigured for various mission types, including aerial work, firefighting, law enforcement, search and rescue, and passenger transport.
Other products from Airbus Helicopters
Similar products