Back
King Air 350ER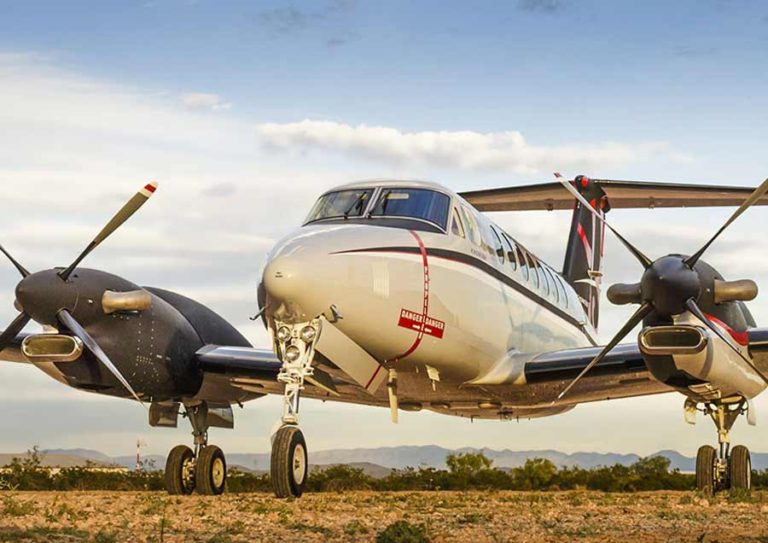 © Beechcraft

One Aircraft, Many Missions

When government, military and commercial customers want airborne solutions for critical missions, they turn to Beechcraft. Our aircraft provide the high performance and flight characteristics required to address the unique challenges of special mission operations.The King Air 350ER offers flexible, reconfigurable interiors, making them equally adept at accommodating passengers, cargo, air ambulance or other missions. It's no surprise organizations choose Beechcraft to transport their important personnel and cargo – no matter where they fly.

Rockwell Collins Pro Line Fusion was created with pilot workload in mind. This system offers simplified single-pilot operation to reduce pilot fatigue and reduce operating economics.

Pro Line Fusions modernized center console provides an alternate input method for flexible, heads-up flying.The SVS provides more situational awareness, and touch-interactive graphical maps provide high-resolution terrain, weather overlays, obstacles and geopolitical boundaries.
Other products from Beechcraft
Similar products