Back
King Air 350i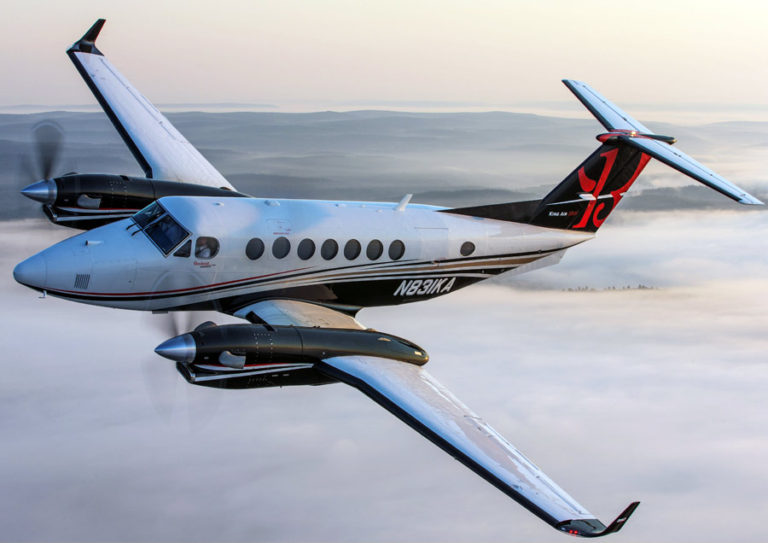 © Beechcraft

Best of the Best

The Beechcraft King Air® 350i surpasses its predecessor's high-caliber performance with more payload capability and range, a quieter interior with standard Wi-Fi, and Pro Line Fusion™ avionics with full touch-screen simplicity. The King Air is the world's most popular business turboprop aircraft – a title never simply granted, but earned again and again with continuous enhancement over five decades. The King Air 350i. True to its legacy of innovation.

The New Standard

A modern cabin that optimizes leg, shoulder and headroom is complimented by fine leathers and attention to detail.

Avionics - Confidence Of Simplicity

Pro Line Fusion is an intuitive touch-screen flight deck that simplifies how we aviate, navigate and communicate.Featuring standard synthetic vision and enhanced situational awareness, there is no need to search through FMS menus. It's where the power of simplicity meets cutting-edge performance, durability and reliability.

Enhanced Flight Planning

Enjoy direct access to critical information such as waypoints, routing, weather and all flight planning tools. Pro Line Fusion allows for heads-up flying rather than searching through menus and pages of flight data.
Other products from Beechcraft
Similar products