Back
M600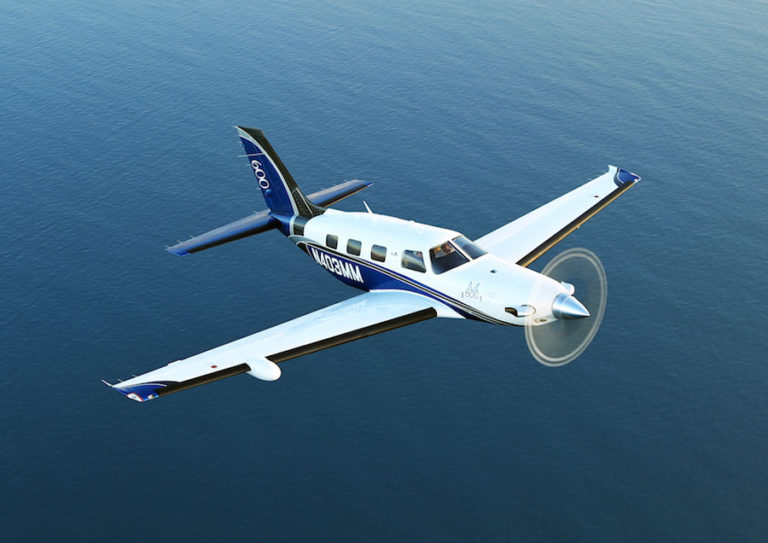 © Piper

As a business tool, the M600 allows you to pursue the lifestyle you want. As a visionary, you need an aircraft that addresses the requirements of your relentless schedule. Piper Aircraft is in the business of you. We invest our best and brightest to bring you the most capable planes, built to accommodate your vision. With 600 shaft horsepower, increased range of up to 1,484 nm, and up to 1,120 max payload, the new M600 is a powerful business tool.

SYNTHETIC VISION

Garmin Synthetic Vision Technology takes situational awareness to a new level, regardless of what you can or cannot see through the windshield. Acquiring information from multiple certified databases, synthetic vision graphically depicts obstacles, terrain, water, and airports, providing you with all of the information you require for safer travel.

COUPLED GO-AROUND

With stall protections developed
 as part of the USP system, coupled go-arounds are possible without disengaging the autopilot. With this feature, the autopilot remains engaged and will fly the missed approach. If power is not added, the USP system will maintain a speed just above stall warning, adjusting airplane pitch attitude as required.

AUTOMATIC LEVEL MODE

The M600 features the pinnacle of pilot and passenger peace of mind: Level Mode, a function that, when triggered, will return the aircraft to a wings level attitude with zero vertical speed. Upon activation, Level Mode will automatically engage the flight director and autopilot functions to return the aircraft to straight and level flight. By simply pressing the blue button, Level Mode is activated and cancels all armed and active modes, without impeding other autopilot modes available. This ingenious additional safety measure provides further reassurance for pilot and passengers in the circumstantial case it would be required.

ELECTRONIC STABILITY PROTECTION

Preventing the onset of stalls, spins, steep spirals, and loss-of-
control conditions, this passive feature discourages aircraft operation
 outside the desired flight envelope. ESP functions independently of the autopilot system, and only takes effect when the pilot is hand-flying the aircraft with the autopilot disengaged. It works as a soft barrier to keep the Piper M600 inside the preferred performance envelope by automatically engaging servos to slightly correct control surface positions when the aircraft exceeds one or more flight parameters, essentially encouraging it back inside optimal flight specifications.

GTS 33ES + GTX 825 = ADS-B IN AND OUT

The standard GTX 33ES provides ADS-B out functionality. ADS-B In can be achieved by adding the optional GTS-825 Traffic Advisory System. The GTS-825 (ADS-B In) traffic systems provide a comprehensive traffic picture. It can track up to 75 targets within a
 40 nm interrogation range. Additionally, spoken ATC-like aural alerts help manage your safe flight.

UNDERSPEED PROTECTION

Underspeed Protection (USP) is an intuitive flight director function that reacts to underspeed conditions in a way that allows the autopilot to remain engaged, but prevents the airplane from stalling.
Similar products