Back
TBM 900 – Daher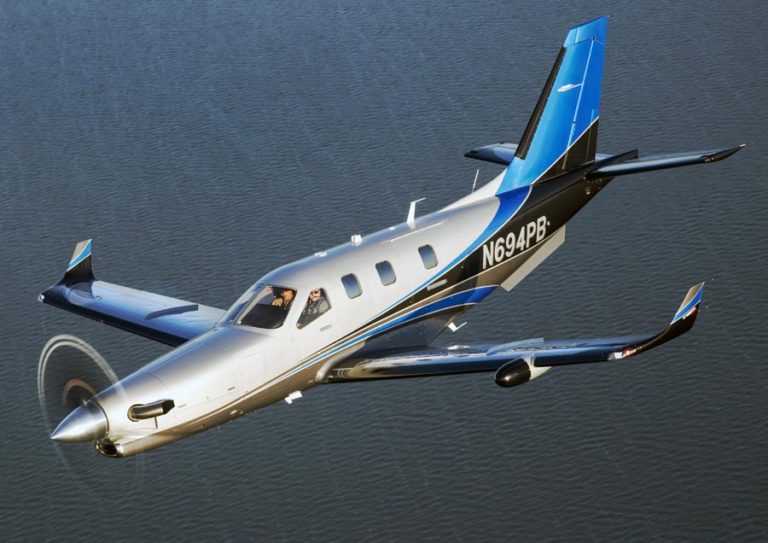 © Daher
OVERVIEW


Carries six adults


Has a large, quiet, air-conditioned, luxury cabin


Climbs to 31,000 ft in as little as 18 minutes


Flies over 1,585 nm with NBAA IFR reserves


Can slip into a 2,100 ft strip or a mountain runway.


AIRFRAME DESIGN
The TBM 900 airframe design employs several fail-safe structural design techniques, including the use of multiple load paths and a crack-stopper band to maximize subsystem reliability/durability and structural life.
The TBM 900 aircraft is essentially identical to that of the TBM 850 and 700 models. Airframe designers carefully chose a variety of aluminum alloys, highstrength steel (including titanium). However TBM 900 uses more advanced composite materials such as carbon fiber for its new items (winglets, new cowlings, etc.) to maximize structural strength and durability while minimizing aircraft weight and both acquisition and life-cycle support costs.
Other products from Daher
Similar products