Back
TBM 930 – Daher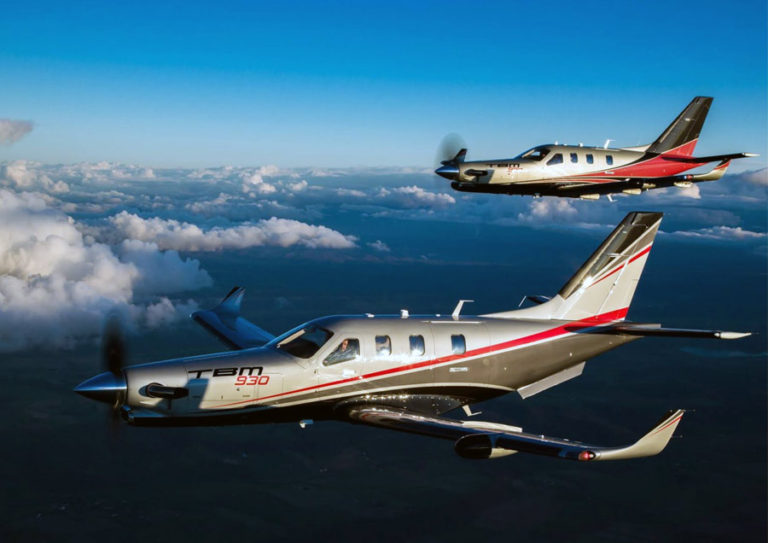 © Daher
Overview


TBM 930 gets there faster, with speeds of 330 kts./380 mph. This is the latest version of the world's fastest certified single-engine turboprop.


A truly integrated flight deck with Garmin's G3000. Digital avionics suite – the first-ever touchscreen-controlled, all-glass flight deck designed for light turbine aircraft.


NEW GTC 580 It incorporates streamlined menu structures to remove visual clutter and eliminate mechanical knobs, buttons and selector switches.


Cockpit improvements


Benefit from the new e-copilot functions to ease your workload with AOA (Angle of attack) indicator, ESP/USP (Enhanced Safety Protection/Under Speed Protection) systems, EDM (Emergency Descent Mode) on your autopilot.


Interior


As an option, 32 additional leather colors are available to enhance the cabin ambiance.


Simplified Engine Management


Seat Comfort


Electrical Power System - faster starts


Exterior


In partnership with Scheme Designers (a world leader in aircraft paint scheme and vinyl decal designs), Daher provides assistance to owners for TBM painting and detailing with external paint schemes and colors that make an aircraft truly unique.


Carbon Fiber Cowlings


Light Gear Doors


5 Blade Composite Propeller and new spinner


Other products from Daher
Similar products