Back
Embraer – Legacy 500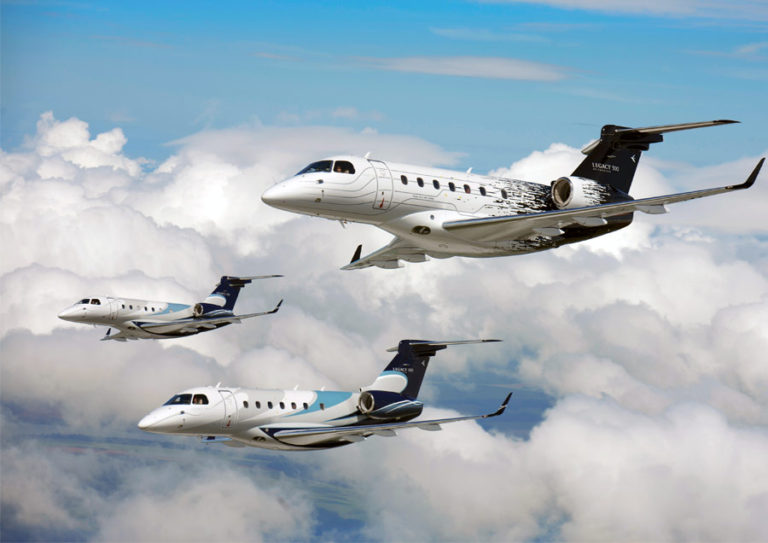 © Embraer
INVENTING THE FUTURE
Predict the future? Why not invent it? That's the philosophy behind our game-changing Legacy 500 — the first midsize jet with digital flight controls with full fly-by-wire, and a clean-sheet benchmark for the future in performance, passenger room and comfort. The 12-passenger Legacy 500 is the fastest jet in its class, delivering a high-speed cruise of Mach 0.82, excellent runway performance, and US coast-to-coast range for eight. It's truly a product of rethinking convention.
HIGHLIGHTS


Fastest jet in midsize segment


Full digital flight controls, unique in its segment


Largest-in-class cabin


6 feet tall with flat floorBest cabin pressurization in class


Four fully-reclining seats


Remarkably low noise levels


You may also be interested in reading about :
The Legacy 500's Certified Performance Data Summary, which shows the aircraft achieved or exceeded all targets.
How delivering a superior experience begins with your personal space and comfort.
Legacy 500 milestones, including its debut at EBACE in 2013 and its first flight in 2012.
The Legacy 500 first flight experience with Mike Alexander.
Highlights of the Legacy 500 pilot report by Fred George, renowned chief pilot for Aviation Week, who said the aircraft would set "standards of capability, affordability, comfort and reliability."
Other products from Embraer
Similar products