Back
UAS Hermes™ 900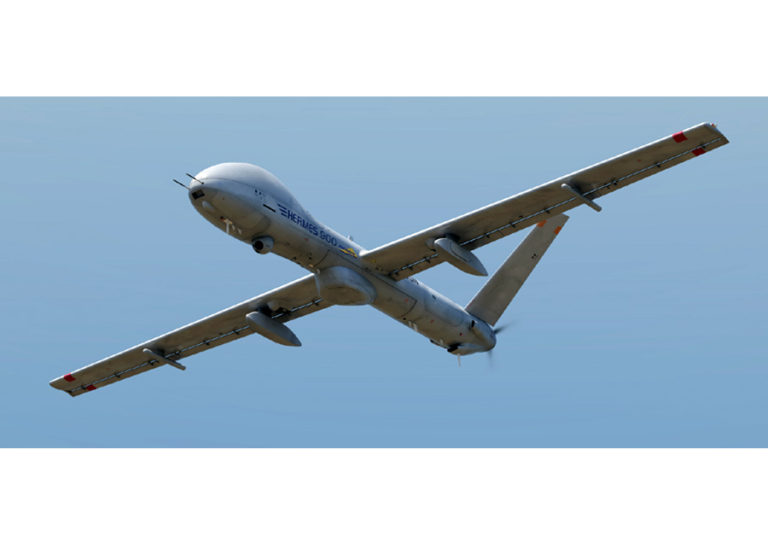 © Elbit Systems

Hermes 900 is our next generation multi-role MALE UAS. It features over-the-horizon, persistent multi-mission, multi-payload capabilities with class leading payload carrying capacity of 350 kgs. It is capable of performing missions for area dominance, persistent intelligence, surveillance, target acquisition and reconnaissance (ISTAR).

Hermes 900 also can perform ground support and maritime patrol missions, and offers the capability for integrated multi-platform, multi-sensor operation. Based on the heritage of over 300,000 operational flight hours of the Hermes 450 UAS, the Hermes 900 employs identical building blocks using a larger air vehicle with nearly double the performance.

Hermes 900 incorporates flexible cutting edge multi- payload configurations employing standard and long-range EO/IR/Laser, SAR/GMTI & MPR, COMINT/DF, COMINT GSM, CoMMJAM, ELINT, EW, hyperspectral systems, large area scanning systems, wide area persistent surveillance and other payloads.

Mission management is performed in a highly autonomous manner via the Hermes ground control system (GCS) designed to control combined Hermes 900 and Hermes 450 missions. Hermes 900 can perform two concurrent missions from the same GCS using two ground data terminals (GDTs). Hermes 900 is the most recent MALE UAS procured by the IDF as well as by multiple international customers.
Similar products