Back
UAS MQ-8C Fire Scout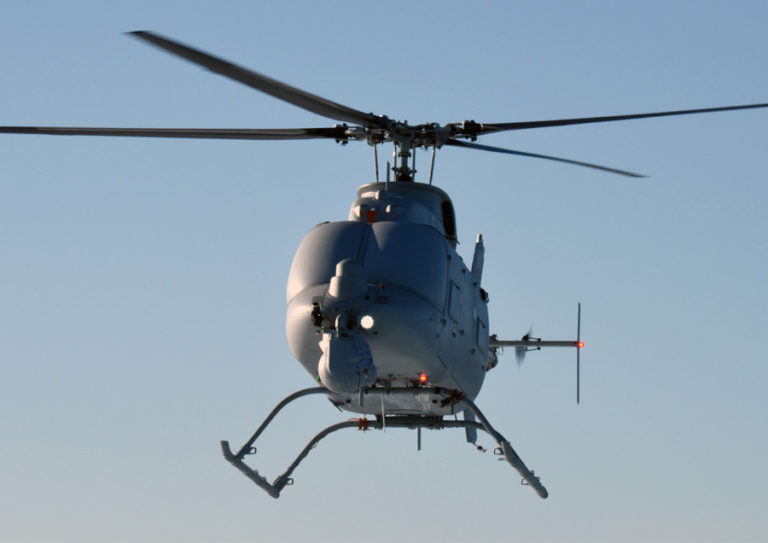 © Northrop Grumman

MQ-8C Fire Scout

Northrop Grumman's MQ-8C Fire Scout combines the best of two proven air systems in a low-cost, fast-fielding package. The expanded capability unmanned air system offers the versatile reconnaissance, surveillance and target acquisition architecture of the U.S. Navy's MQ-8B Fire Scout, and the extended range, payload and cargo hauling capabilities of the commercially mature Bell 407 helicopter. The MQ-8C Fire Scout is a fully autonomous, four-blade, single-engine unmanned helicopter. Like the MQ-8B, it can carry an array of ISR sensors to support the warfighters' demand for enhanced situational awareness. The MQ-8C extended cargo and payload capability (2,650 lbs max external) and increased endurance deliver additional mission flexibility to commanders on the ground.

Bell Helicopter
The FAA-certified Bell 407 helicopter is a proven
platform widely used by corporations, hospitals, news
organizations, movie studios and law enforcement
agencies worldwide. There are more than 1,100 Bell
407 helicopters in service with 4 million accumulated
flight hours.

Versatile, Flexible Platform

Fire Scout supports both maritime- and land-based missions, taking off and landing on suitably equipped air-capable warships and at prepared and unprepared landing zones. The MQ-8C has been designed to communicate easily with shipboard controllers using the Navy's Mission Control System.

Meeting Future Requirements

The MQ-8C Fire Scout delivers what military planners want, and what warfighters need. This reliable, low-cost vertical unmanned system is versatile enough to support intelligence, surveillance and reconnaissance, cargo, and communications requirements of land and sea forces, while being rugged and persistent enough to stay in the fight until the mission is complete. MQ-8C Fire Scout is part of Northrop Grumman's family of unmanned aircraft systems that have been delivered to customers worldwide for more than 70 years.