Back
Gulfstream G650ER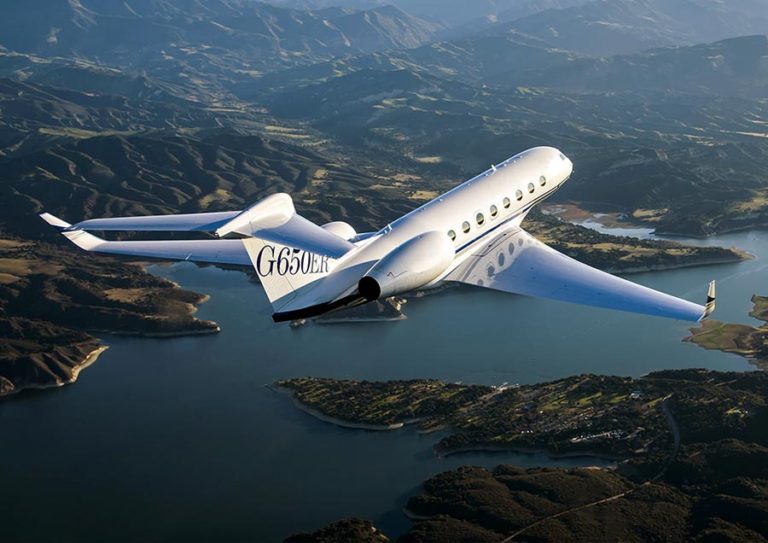 © Gulfstream

EXTENDING THE REACH, LEADING THE CLASS

Gulfstream's newest flagship, the G650ER, extends the nonstop reach of the industry's highest performance long-range business aircraft to 7,500 nautical miles/13,890 kilometers at Mach 0.85. Flying even faster at Mach 0.90, the G650ER will carry eight passengers 6,400 nautical miles/11,853 kilometers. Both are feats that no other business aircraft in the world can achieve.

DOING WHAT NO OTHER AIRCRAFT CAN

The additional range capability of the G650ER significantly increases the number of nonstop connections possible between cities. From Dubai, fly nonstop to Atlanta. From Hong Kong, most of the U.S. Eastern Seaboard is now a direct flight. A dozen cities now connect nonstop with Sydney, including Riyadh and Dallas.

In today's fast-paced international marketplace, the speed and quality of establishing business connections matters. If your mission includes flights half a world away, the G650ER offers the advantage of flying the fastest and longest routes possible by any business aircraft.

With a 104,000 pound/47,173 kilogram maximum gross weight, the Gulfstream G650ER provides the mission flexibility to fly longer routes at higher cruise speeds or carry heavier payloads on shorter missions. Cruising at near supersonic speed (0.90 Mach) the G650ER will comfortably carry eight passengers 6,400 nautical miles/11,853 kilometers.

No other platform in business aviation offers the combined utility of range, speed, performance and payload.
Similar products