Back
ATR 72-600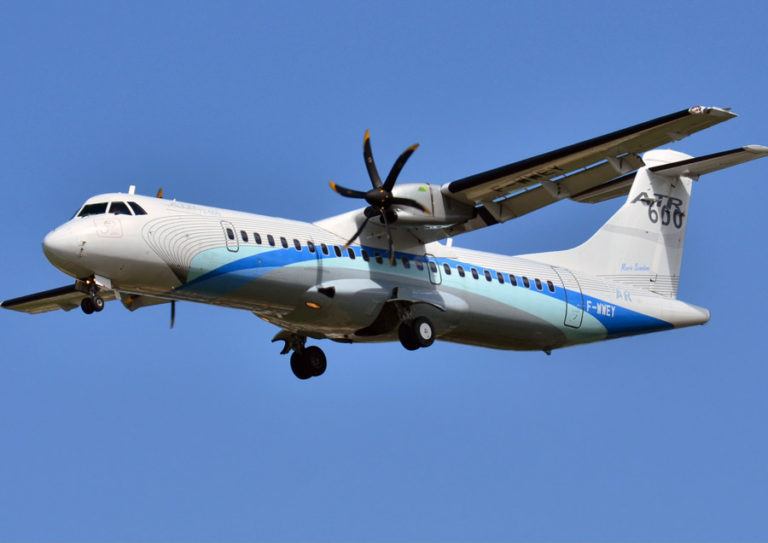 © ATR

UNMATCHED LEADERSHIP

The ATR -600 Series takes advantage of the latest innovations in the cockpit technology with simplified, integrated LCD advanced functions, enhancing safety, improved handling for pilots, in addition to maintenance cost saving and significant weight reduction.

New technological innovations are being incorporated in the ATR-600 Series to further enhance the feeling of space, comfort and the pleasure of flying. The ATR 72-600 benefits from the widest cabin in the turboprop market, with the new Armonia cabin, new ergonomic design for greater comfort, new seats and wider overhead bins with 30% more roller bags stowage.

Equipped with 2 engines PW 127M, the ATR 72-600 features enhanced performance on "hot and high" conditions with the "boost" option. In addition, with the RTO (Reserve Take-Off) option, the aircraft can increase take-off weight and payload up to 1,000 Kg (2,000 lbs) on challenging airports with very short runways. The ATR 72-600 is the lowest seat per mile cost aircraft on the 70 seat segment, thanks to significantly lower fuel and maintenance costs compared to its competitors.

For more information about the -600 series, have a look at our ATR-600 series Brochure!
Similar products