Back
Bombardier Q400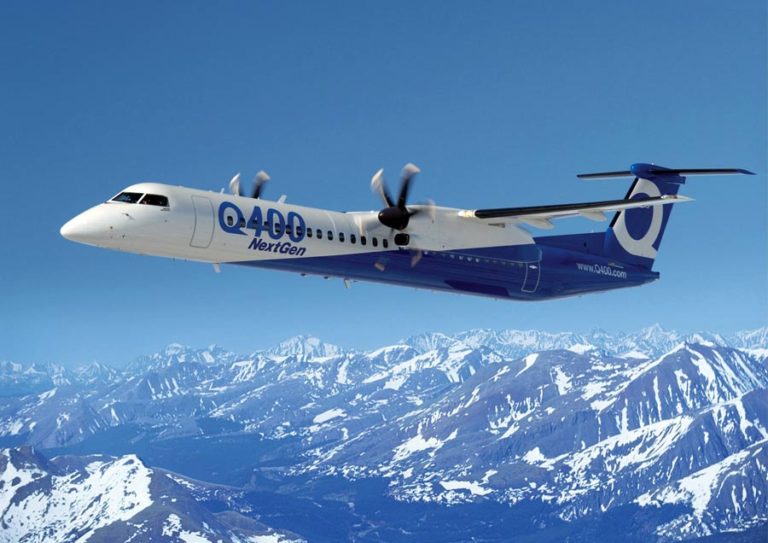 © Bombardier


The World's Most Modern Turboprop




The robust Q400, the world's most modern turboprop, has been honed to perfection, allowing families, businesses and communities to stay connected. The Q400, the latest in the Q Series family, provides unmatched performance and operational flexibility. Designed as a modern, 21st-century turboprop, it entered service in the year 2000. With a dispatch reliability rate of over 99.5%, the aircraft has transported about 400 million passengers worldwide. And, thanks to its industry-leading passenger experience, operating costs and environmental footprint, the Q400 is the pinnacle of a modern turboprop, making a great machine even greater.




Lowest Seat-Cost in the Short-Haul Market




The Q400 offers the best of both worlds: able to either fly slower to minimize fuel burn or faster to maximize productivity. With the flexibility to fly at either turboprop or jet speeds, the Q400 can be deployed over short-range and medium-haul markets for maximum profitability. With up to 14 more seats and the ability to do more trips per day, the Q400 offers over US$8 million additional value per aircraft compared to other turboprops.




Flying Responsibly




The Q400 burns 30% less fuel and produces 30% lower emissions on short-haul routes where it has replaced similar capacity jet aircraft. The Q400 is also one of the quietest aircraft flying today. Its advanced propulsion system leads to significantly reduced community noise pollution, making it ideal for city-centre airports.


Other products from Bombardier
Similar products