Back
ATR 42-500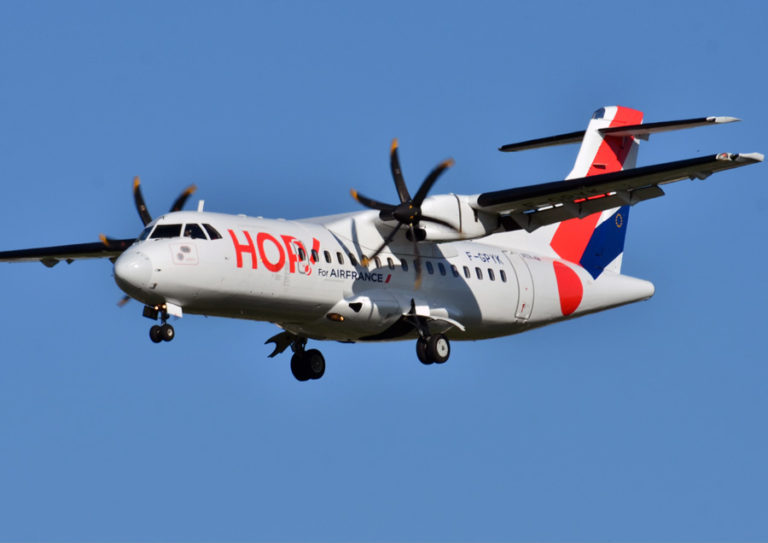 © ATR
UNRIVALLED PERFORMANCE
The ATR 42-500 offers a combination of high overall performance and comfort unmatched in its class, while keeping the competitive economics which are the trademark of ATR aircraft. A range of improvements in the field of noise and vibration attenuation has been implemented, namely:


An optimized, efficient and technologically advanced acoustic treatment of the structure with the installation of Dynamic Vibration Absorbers and skin damping.


Cabin interiors engineered for maximum noise attenuation and optimum comfort, through advanced materials and absorbent panels and carpets. Additional overhead bins volume compared to previous models, accommodating long items (up to 2m/6.5 ft).The ATR 42-500 is equipped with 2 engines PW127, providing an excellent level of performance with an outstanding take-off and single engine performance maintained even in hot and high conditions.


Similar products