Back
Flight Design CTLE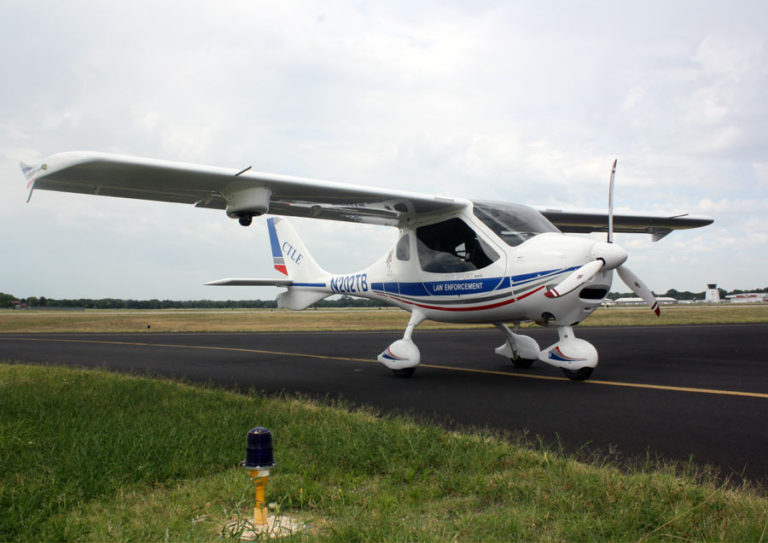 © Flight Design

The Flight Design, Composite Technology Law Enforcement (CTLE) airplane was developed from the Composite Technology Light Sport (CTLS) airplane design, but with an enhanced wing and electrical system designed to support a law enforcement payload.
The wings have a hard point position and wiring harness to support a camera gimbal, as well as wing tip wig-wag/landing lights.
An auxiliary generator is standard equipment on-board the CTLE to support the additional power requirements of the electronic systems. With short field take-off and landing capabilities on hard or soft surfaces, 6 hours of loiter time and low stall speeds makes the CTLE an excellent surveillance and communications platform.
Shown on the pictures N202TB "Talking Bird" is equipted with the Cloud Cap Technology TASE 200 EO and IR camera, a Cappuccino computer processor, an iKey keyboard and a 8.4″ video display from Digital System Engineering. The Dynon SkyView 10″ flight displays includes synthetic vision, autopilot and traffic avoidance amoung its many features. The Garmin "AERA 560″ allows for additional space on the instrument panel to install law enforcement radios.
Similar products