Back
PC-21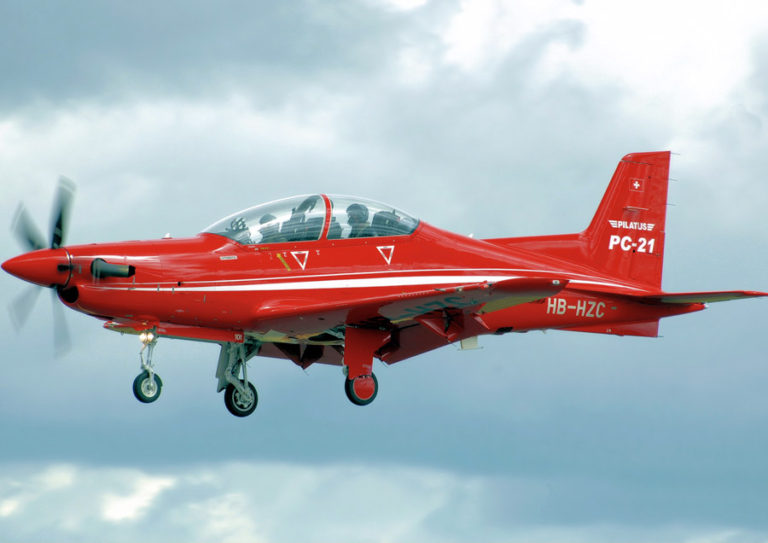 © Pilatus

To train the next generation of military pilots, Pilatus developed the next generation trainer: the Pilatus PC-21, especially designed and built with students in mind.

The all-new PC-21 provides a low-cost but highly effective training platform for pilots destined to fly jet fighters, without actually requiring them to fly jets until much later in the program. To do this, Pilatus expanded the design and performance envelope to take this single engine turboprop into an area that was previously the domain of jet aircraft.

The PC-21 far surpasses all other turboprop trainers in terms of aerodynamic performance, cockpit equipment, flexibility and ease of maintenance. The use of state-of-the-art technologies increases both the efficiency and quality of training. Training hours flown in expensive jets can now be done entirely in the PC-21, which saves a substantial amount of life-cycle cost. Other PC-21 attributes include significantly lower fuel consumption and noise emissions.

As a manufacturer with a long history in assisting air forces to train their front line pilots, Pilatus develops completely integrated training systems. The PC-21 package includes sophisticated synthetic training devices, computerbased training, and classroom instruction, providing a proven turnkey solution for today's pilot training needs.
Other products from Pilatus