Back
COMAC – C919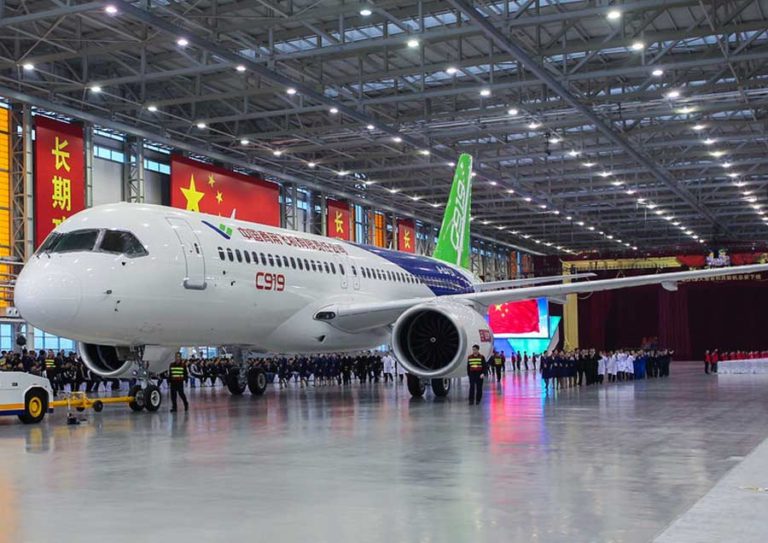 © COMAC

C919 aircraft is a large civil jet aircraft independently developed by China in accordance with international civil aviation regulations, and owns independent intellectual property right. C919 aircraft has a layout of 158 to 168 seats, and a range of 4,075 to 5,555 kilometers.

So far, the project demonstration, feasibility study and pre-development have been completed, the program enters the engineering development phase, and detailed design have been completed. Moreover, C919 program has made great progress in engineering design, test, manufacturing, key technology breakthrough as well as joint venture cooperation of airborne systems.

Test on iron bird test rig has been started, the static test of the wing-to-fuselage junction has been completed successfully, and components have been put into production. Large sections, such as nose, fwd fuselage and mid fuselage/center wing, have rolled out in succession, and structure assembly of the first aircraft has been officially started. The first aircraft rolled out on November 2nd, 2015. A total of 570 orders have been obtained from 23 customers.
Similar products