Back
Wireless media streamer JetJukebox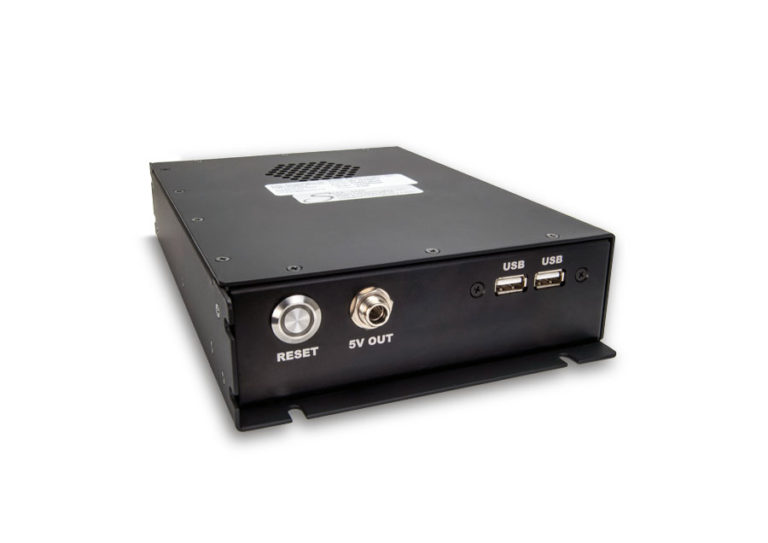 © Flight Display Systems
Connects directly to an aircraft wireless cabin router and streams content to any personal electronic device.
Significant Upgrades to JetJukebox
Flight Display Systems has improved JetJukebox, the wireless media streamer for aircraft, with several exciting new features:


Ability to interface with the Smart Cabin CMS to control many cabin functions. This includes cabin lights, video, audio, and more.
Video can now be displayed on a bulkhead monitor as well as streamed to personal electronic devices.


A fivefold increase in the Moving Map resolution. The map resolution has gone from 500 square meters per pixel to 90 meters making neighborhoods and prominent landmarks easily visible. The increase in detail is breathtaking.


Storage increased to One Terabyte from 240GB. The new one terabyte solid state drive can store over 400 movies, television programs, corporate or home videos.


The JetJukebox Wireless Media Streamer uses your aircraft's existing closed WiFi network to permit up to 8 people with wireless devices to simultaneously control and watch movies, listen to music, view photos or monitor the flight progress on our World Wide Moving Map.


Stream up to 8 unique simultaneous videos


Store movies, TV shows, music, pictures, and safety briefings for easy in-flight use


View the Hi-Resolution World Wide Moving Map


Less than half the cost of competing systems


Stores up to 400 DVD quality movies


Load your own movies via USB drive


Choose content via your web browser


No expensive internet connection required


Works with iOS, Android, and Windows Devices


Similar products