Back
Antonov An-225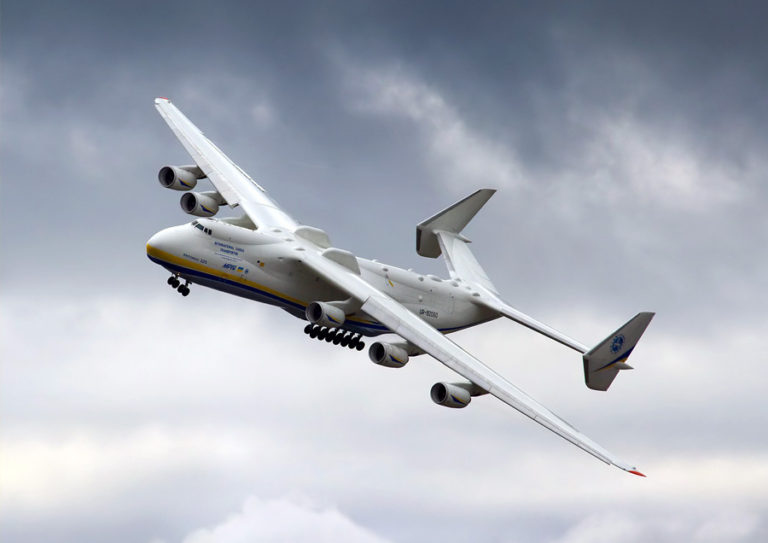 © Antonov
Super Heavy Transport
This unique transport airlifter was designed and constructed during 1984-1988.
The aircraft has been created to perform the following missions:


transportation of various cargoes (large-sized, heavy, long-size) with total weight up to 250 t.;


intercontinental non-stop airlift of cargoes weighting 180−200 t;


intercontinental airlift of cargoes with weight up to 150 t;


transportation of a heavy large-size single pieces with weight up to 200 t on the external store.


The An-225 Mriya had to become the first stage of the system of the aerial launch of a space ship, flying cosmodrome, from which a space shuttle with a tank having total mass of 170 t had to start to the orbit. Initially, the main task of the AN-225 was transportation of various parts of Energiya carrier-rocket and Buran space ship, which had been manufactured at the enterprises of central regions of the USSR, and final assembly should have been performed at Baikonour. Projected length of some of them reached 60 meters and diameter – 8 meters. Range of transportation was 1500-2500 km. Besides, depending to mission, performed on the orbit, Bouran could land on different airdromes. From there it was necessary to deliver it again to Baikonour, to the place of previous launch.
Similar products