Back
Aircraft Transponder – BendixKing KT 74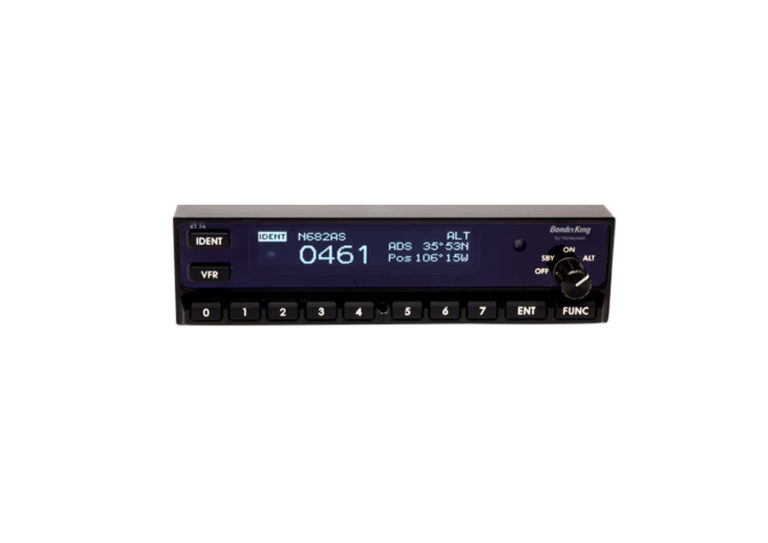 © BendixKing
The feature-rich KT 74 brings the value, simplicity, reliability and affordability into the cockpit that BendixKing has been trusted for since 1959.
Global Mandates for ADS-B will soon be realized and ADS-B will be used to overcome limitations associated with the current air traffic environment. The KT 74 supports the ADS-B OUT * 1090-ES improvements needed to optimize efficiency and situational awareness, within the Air Traffic System. The KT 74 is also a plug and play slide-in replacement for the popular BendixKing KT 76A/C and KT 78 Transponders. Along with additional trade-up values from Bendix King, the KT 74 is an economical upgrade path for ADS-B OUT* and more:
Built – In Value


Plug 'N' Play Replacement* for KT 76A/C & KT 78


Affordable pathway* to ADS-B compliance


Certified to TSO-C166b 1090 – ES OUT MHz


Faster updates than traditional radar


Additional KT 74 Benefits:


Affordable global airspace compliance


ADS-B Enabled Mode S Transponder


IFR Certified - 240W


Sleek, simple user interface


TIS alerts on compatible displays


Low power consumption


Stopwatch and timer


Altitude monitor


ADS-B STC (#SA00765DE) required. No FAA STC is required to replace an existing transponder with a KT 74 Mode S transponder [ADS-B Out must be disabled]. The KT 74 is an approved Class 1 transponder that meets the ADS-B functions of DO-260B Class B1S as well as FAA TSO C112c and C166b and is compliant with DO-260B.
Similar products