Back
General aviation GPS IFD540 & IFD440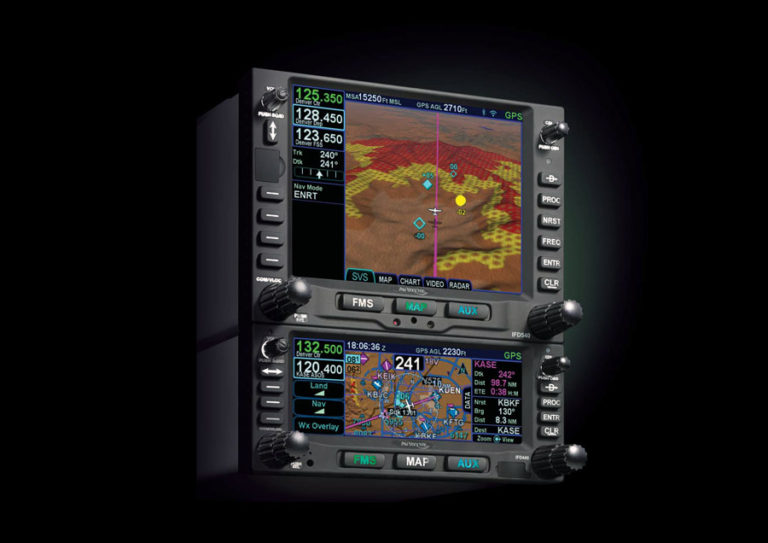 © Avidyne Corporation

Avidyne's IFD540 & IFD440 FMS/GPS/NAV/COMs combine the best Flight Management System available, with a multi-channel digital VHF radio, in an easy-to-use, plug & play design.

The Easy Choice

The IFD540 & IFD440 represent the next generation in Aviation GPS systems. Each provides VHF communication and SBAS/ LPV precision navigation and are designed to meet the accuracy and integrity requirements for ADS-B as part of the NextGen airspace initiative. As plug-and play replacements for legacy systems, the IFD540 & IFD440 each share the same basic functionality in large and compact display formats respectively.

When it comes to panel-mounted avionics, you now have a choice and the choice is easy. Avidyne.

Hybrid Touch: Knobs & Buttons or Touch-Screen

Our award-winning Page & Tab user interface allows you to go to any page in the system with only one or two clicks.

In addition to the dedicated knobs and buttons that many pilots prefer for frequent pilot actions, the IFD540 & IFD440's Hybrid Touch capability allows pilots to perform virtually all of those same functions via the touch-screen interface, as well as providing additional MultiTouch functionality like pinch-zoom, map panning, and graphical flight plan editing, allowing the pilot to decide to use the MultiTouch screen, or knobs and buttons depending on the pilot's phase of flight.

Avidyne's unique Hybrid Touch user interface eliminates nested menus and allows pilots to view any page with only one or two clicks.

 
Similar products