Back
Compact advanced passenger screening ProVision® 2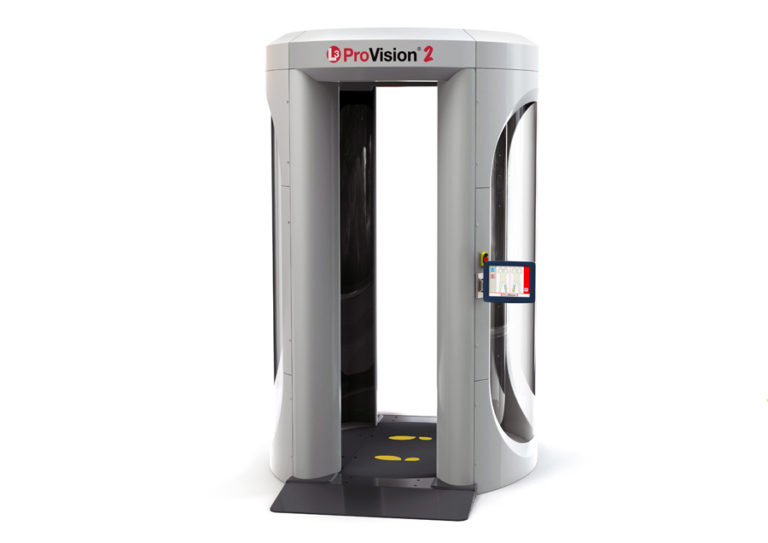 © L-3 Security & Detection Systems


TSA approved


EU Standard 1 & 2 CEP approved


Safe, efficient, image-free passenger screening solution


Reduced-sized version of widely deployed ProVision ATD


More than 1300 ProVision ATD and ProVision 2 systems have been procured worldwide by 250 airports and many non-aviation customers with deployments on six continents


The compact exterior design of the ProVision 2 fits into space-constrained checkpoint areas with low (2.4-meter/8-foot) ceilings. The system enhances security at any checkpoint by delivering the same robust detection, high-throughput, image-free privacy, and safety as the widely deployed ProVision ATD system.
The passenger experience with the ProVision 2 is convenient, straightforward and efficient, requiring only a single stationary position during a 1.5-second scan. The system does all the work for the customer and requires no special movements or motions.
ProVision 2 is an image-free solution and eliminates privacy concerns. Advanced software processes scanned data and automatically determines if the individual can be cleared through the checkpoint. ProVision 2 offers customers an upgradeable technology platform that can be enhanced through software updates as new threats evolve or are introduced.
Automatic Target Detection (ATD)


Quickly screens passengers for a broad variety of aviation targets both metallic and non-metallic: weapons, standard and home-made explosives (sheet and bulk), liquids, gels, plastics, powders, metals, ceramics, and other objects


The system does all the work for the customer and no special movements or motions are required


Similar products