Back
White Oak custom carpet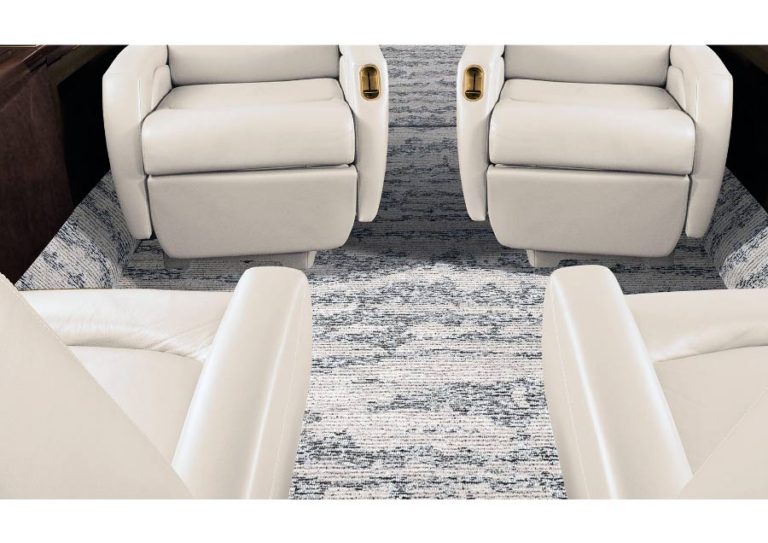 © Aircraft Interior Products
White Oak established its roots in the private aviation business, manufacturing specialty wool carpets for major corporate aircraft clients. The meticulous needs of the aviation industry helped shape the foundation of the processes which allow us to produce qualities of exceptional design, precision and craftsmanship.
About White Oak
Our in house design experts have the specialized technology and skill to create custom virtual design samples of your desired carpet quality. These advanced digital images are able to simulate the rich colors and dynamic textures of your ideal carpet.
Our design experts can adjust the pattern and coloration of the simulation for your custom carpet without the long lead-times and expenses associated with actual manufacturing which allows us to bring your dream carpet to reality.
White Oak's elite VariaLoom technology offers you dramatic pattern and design flexibility. We can customize and control manufacturing variables
including pile height, needle and yarn size, stitching, and gauge to produce luxurious carpets that are unique and one-of-a-kind.
From our order desk and design studio to our finishing floor and shipping warehouse, our people are committed to finely crafted carpets and exemplary customer care.
More information : 
http://www.aipsource.com/white-oak-custom-carpet.html#wo-aboutus
Similar products