Back
Flooring – Coindot Flooring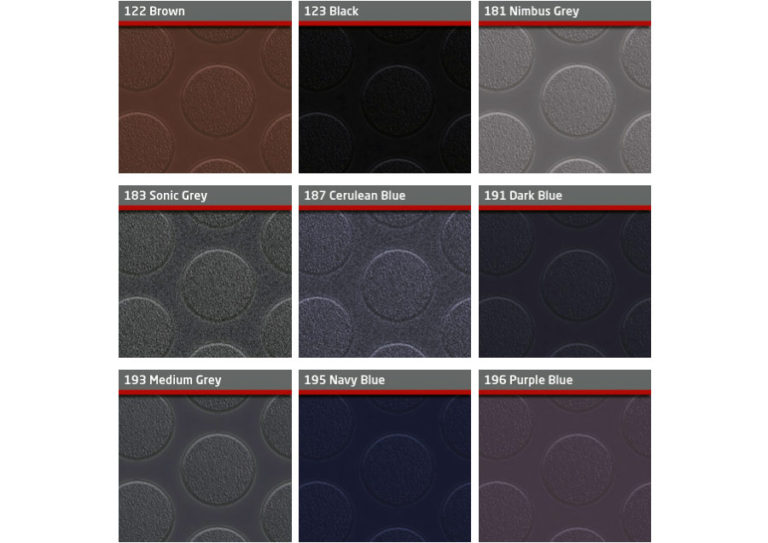 © Aerofloor

Coindot Flooring is an embossed resilient sheet vinyl galley flooring and is constructed in 3 layers with slip resistant qualities.

This aircraft flooring has been formulated to provide maximum resistance to foot traffic. Aerofloor holds stock of colours 183 Sonic Grey, 187 Cerulean Blue and 193 Medium Grey. The remaining colours are available on a special import basis.

DESCRIPTION

A FR PVC flooring constructed in three layers with excellent slip resistance featuring a raised 20mm diametre stud, sound absorption and dimensional stability properties - the standard in all types of aircraft including military, commerical and general types. Areas of use include galley/lavatory/airstair/ aisle ways. Available in both 6ft and 8ft widths.
Similar products