Back
Rivetless nut plates ForceTec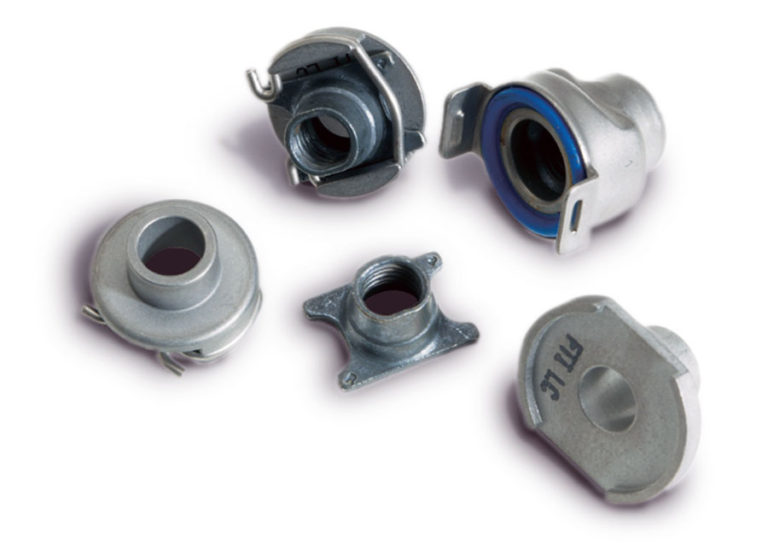 © FTI Fatigue Technology
Rivetless Nut Plates
ForceTec is a unique method of installing an innovative and cost effective rivetless nut plate. Unlike conventional riveted or swaged-in nut plates, the ForceTec system radially expands a retainer into a hole. The retainer is designed to be permanent, and only the nut itself requires replacement.
ForceTec rivetless nut plate system is widely used as an alternative to traditional riveted nut plates. ForceTec's simple installation makes it a cost effective option, significantly reducing labor and maintenance costs over the life of the aircraft. ForceTec eliminates the need for satellite holes and rivets, which are required for most nut plate installations. Instead, ForceTec is fastened to the structure by radially expanding the ForceTec nut plate barrel into the hole. The expansion creates high interference between the barrel and the structure that allows the nut plate to resist torque and pushout. ForceTec installations exceed the requirements of MIL-N-25027 for torque and pushout. In addition, cold expansion of the retainers into the hole imparts compressive residual stresses into the surrounding material, increasing the fatigue performance of the hole.
Benefits of Forcetec Rivetless Nutplates


Eliminates nut plate rivet holes


Reduces production and manufacturing time


Improves fatigue life of structure


Exceeds MIL-N-25027 requirements for torque and pushout.


Simple, quick installation.


Similar products