Back
Bushings ForceMate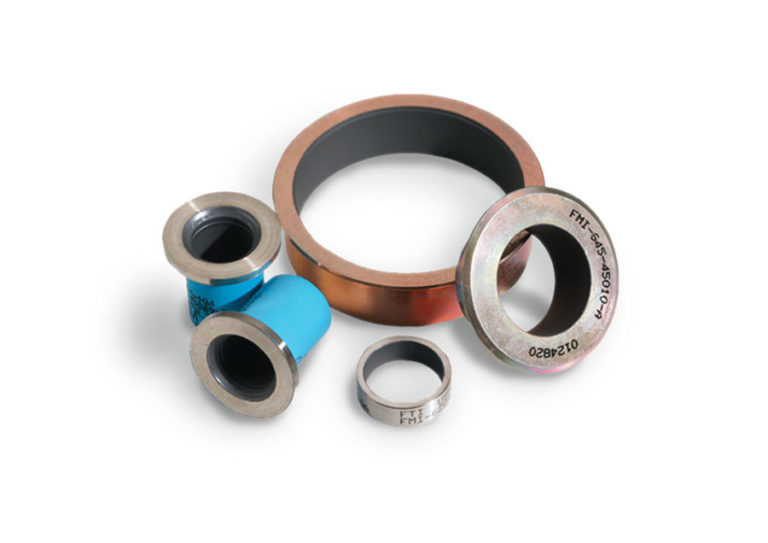 © FTI Fatigue Technology
High Interference Bushing Installation
One of the most time consuming and complex processes of aircraft manufacturing and repair is bushing installations. Installing a shrink-fit bushing, using dangerous cryogenics, had technicians pounding a frozen bushing into place before it expanded back to its original size.
Not anymore. FTI has taken the proven science of cold expansion to make bushing installations a breeze. Using our technology, aircraft manufacturers and maintenance crews are reducing their bushing installation flow-time and costs while also installing a bushing that is superior in performance than the old shrink-fit or press-fit methods.
The ForceMate System provides an alternative to shrink or press fit bushing installation methods. Use of the system results in consistent high interference bushing installation and enhanced fatigue performance (whether needed or not), at reduced installation cost.
Benefits of ForceMate Bushings


Reduced Installation Cost:
Eliminates the need for cryogenic liquids and significantly reduces installation flow-time while decreasing the safety risk for the technician.


High Resistance to Rotation and Pushout:
The high interference fit provides for greater resistance to rotation or pushout than other bushing installation techniques.


Increased Resistance to Corrosion:
Initial clearance fit insures that corrosion protection coatings (e.g. cadmium plating) remain intact. Since no cryogenic materials are required, the risk of moisture becoming trapped between the bore of the hole and the bushing is eliminated, reducing the risk of corrosion.


Significant Life Improvement:
Beneficial residual compressive stresses are created around the hole and the bushing is installed with a high interference fit. The bushing is initially placed in the hole as clearance fit, and then using an oversized tapered mandrel, the lubricated ForceMate bushing is cold expanded into the hole. The resulting interference fit of the bushing, coupled with simultaneous cold working of the metal surrounding the hole, produces a fatigue life improvement of, typically, 3:1 or better.


Similar products