Back
Ultra high-speed interconnect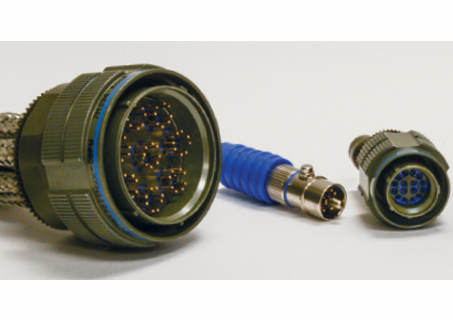 © Carlisle Interconnect Technologies

Octax® Ultra High-Speed Ethernet Interconnect Solutions are capable of operating in data transmission speeds of 10 Gigabits/sec (Gb/S) or higher. Octax is an innovative, lightweight and cost-effective alternative to satisfy the ever-increasing high-speed data needs of the commercial and military aerospace market.
The patented Octax Ultra High-Speed Ethernet Interconnect Solutions encompass a newly designed custom cable configuration along with a connector that is compliant with TIA/EIA and ISO CAT6A, and CAT7 standards. The Octax connector utilizes innovative inserts to isolate each twisted pair and contact. Shielding and twisting is able to be maintained extremely close to the contacts to minimize characteristic impedance mismatch and each insert serves as an isolated cell to virtually eliminate near-end crosstalk. The scalable Octax connectivity solution is future-proofed to meet the upcoming data and bandwidth demands.

The Octax high-speed family of connectors offers single in-line, circular, rectangular and custom connector interfaces enabling design engineers to achieve the highest performance in any connector package. Exceeding ANSI/TIA/EIA-568-B.2 Category 6 and Category 7 specifications, CarlisleIT's high-speed cable and connector solutions are the highest performance, harsh environment interconnect systems available for Ethernet and other high speed protocols.