Back
Cabin management systems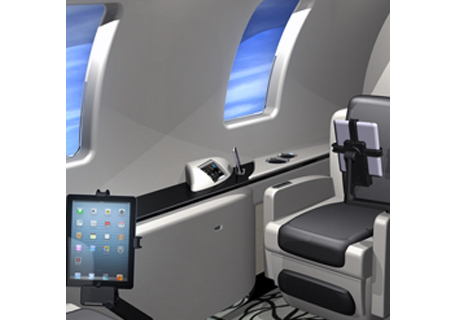 © UTC Aerospace Systems

Cabin Systems include an array of advanced, proprietary products for aircraft cabin interiors. Products range from cabinetry, composite panels and plastic molding, to veneers, in-flight entertainment and cabin management systems, all which work together to take an aircraft from an almost-empty shell to a finished product designed for the occupant's safety and comfort.

Some of the technology associated with Cabin Systems includes laser cut marquetry in veneer panels, advanced acoustic materials in periphery panels, wireless electronic controls and Audio Video Bridging to provide professional grade audio and video signals throughout an aircraft's cabin. This technology enhances the aircraft and passenger experience by providing light weight and cost effective solutions for customized aesthetics, and improved customer comfort.

The wide range of customized products and services offered by Cabin Systems and the other Interiors businesses provides business jet customers with an unmatched ability to select integrated solutions to meet their individual needs from the cockpit to the aft bulkhead.
Other products from UTC Aerospace Systems