Back
Aircraft engine propellers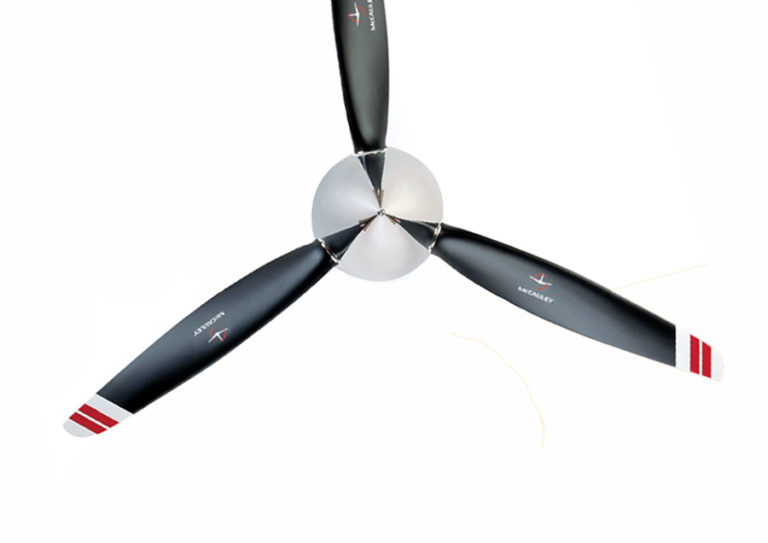 © McCauley Propeller Systems
For more than six decades, McCauley has set the standard for propeller design. Our engineering and performance accomplishments are unequalled in the industry. And our line of piston and turbine propellers continues to push performance to new limits. McCauley's family of propellers is as diverse as it is durable. We offer a full array of propellers, including:
Fixed Pitch
A full line of aluminum fixed pitch propellers for single - engine aircraft provides maximum performance - and minimum operating costs.
Constant Speed
Already in use in thousands of single-engine aircraft, this propeller series is highlighted by McCauley's unique one-piece, oil-filled hub with threadless blade retention. That means greater dependability, coupled with low cost and high performance.
Full-Feathering
When they were first introduced more than 30 years ago, McCauley's full-feathering propellers for reciprocating twin-engine and turbine powered aircraft utilized many of the design features found on our constant speed models. Since then, product enhancements that were specifically developed for full-feathering propellers - like the oil-filled hub and threadless blade retention - have become standard, not just on these models but also on our constant speed models, for the lowest operating costs with high performance and reliability.
The McCauley Advantage
The innovation McCauley builds into every one of our propellers comes out as a unique benefit to you. Benefits such as unequalled performance. Unsurpassed safety and reliability. And a new dimension of durability and dependability. And there's more. Every standard OEM propeller and every BLACKMAC STC model delivers advantages found only from McCauley. Here are just some of the reasons why McCauley provides high value:


High-strength, corrosion- resistant aluminum alloy


Precision engineering and manufacturing


Maximum take-off and climb performance


Longest TBO available anywhere


Fewest ADs in the industry


Quieter fly-over and cabin noise levels


Distinctive design and styling - ISO 9001/AS 9000 certified quality


Similar products