Back
Auxiliary Power Unit Safír 5K/G MI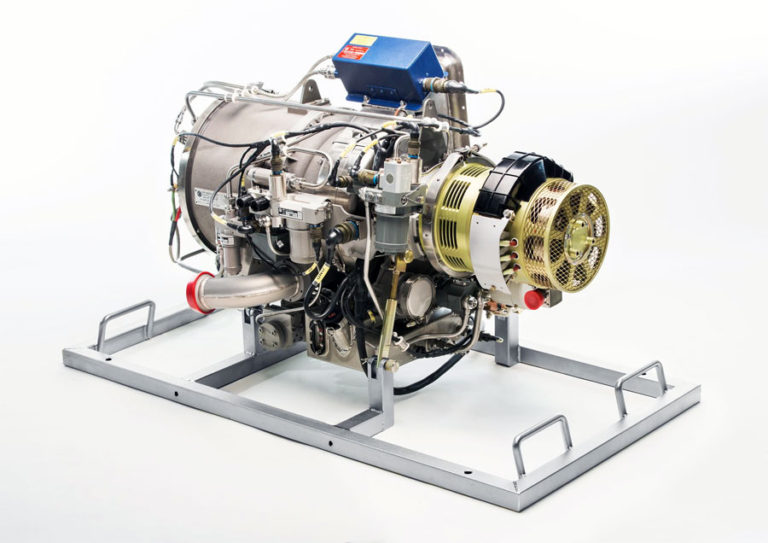 © PBS Velká Bíteš

Safír 5K/G MI Auxiliary Power Unit is designed to supply air to engine starters or environmental control systems, to drive the AC generator and possibly to power hydraulic systems.

The Auxiliary Power Unit is designed for start and operation in altitudes up to 6,000 m, with up to 6 hours of continuous operation.

Standard completation

Fuel-oil system, control system, connection cables, ignition unit, air bleed valve, electric starter with a over running clutch, source of electrical powersupply – AC generator 20 kVA with GCU and CTU, air inJet.

System of automatic control:

Dual speed sensor, sensor of exhaust gas temperature, signaling of oil and fuel, filters contamination, signaling of oillow level.

APU monitoring indications:

Anolog indications of APU parameters, or digital signal from serial interface RS422 of control box, operation parameters and failures.