Back
Aircraft tug Eagle eXL-16 Electric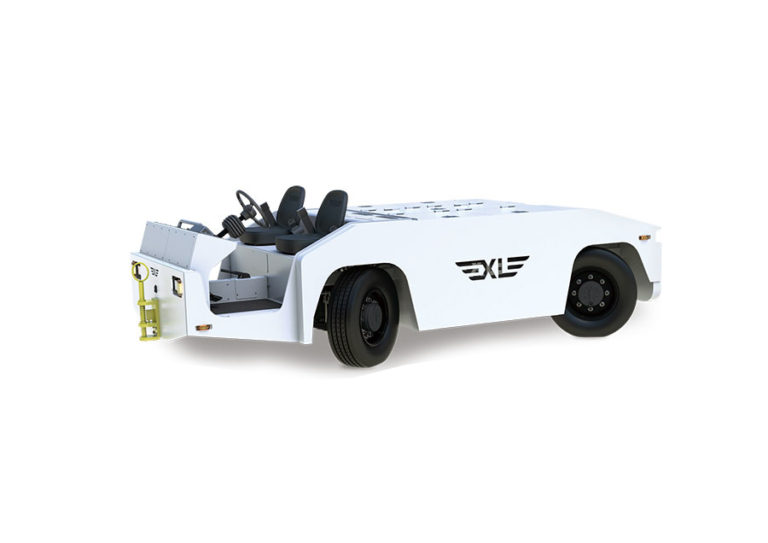 © Eagle Tugs

Four-wheel Drive (4WD), Four-wheel Steer (4WS), 80V AC electric aircraft tractor, offering superior traction and maneuverability, and extremely low cost-per-hour of operation. Front-operator design, which accommodates the driver and up to two passengers, and allows for the use of a second 625Ah battery for long-distance aircraft towing operations. The Eagle eXL-16 is backed by an industry leading 3-year/3,000-hour warranty.

The eXL-16 was designed to move business jets such as the G650 and Global 7000, and regional jets such as the E-195, in all weather conditions.

Here is what the eXL-16 has to offer:

- 16,800 lbs. GVW to handle aircraft up to 115,000 lbs. in all weather conditions.

- Zero-emission, energy-efficient 80V AC electric drive

- 4WD power train, providing safe, controlled traction on all surface conditions.

- 4WS for increased maneuverability of, and around aircraft.

- Front and rear wet disc brakes for capable stopping power.

- Front and rear inching switches for 1-man hitching operation.

- Low-profile design, and direct front and rear hitch visibility, allow operators to safely and efficiently handle aircraft.

- Optional "Smart Charge" battery and charger system which allows the battery to be opportunity-charged to maximize efficiency, with no reduction in the life of the battery.

- Backed by an industry-leading 3-year/3,000-hr warranty.

- Factory-direct support with the goal of same-day turnaround of all replacement parts.

- Eagle Tugs has over 45 years of experience designing, building and supporting reliable tow tractors.