Back
Air freight container – Envirotainer RKN e1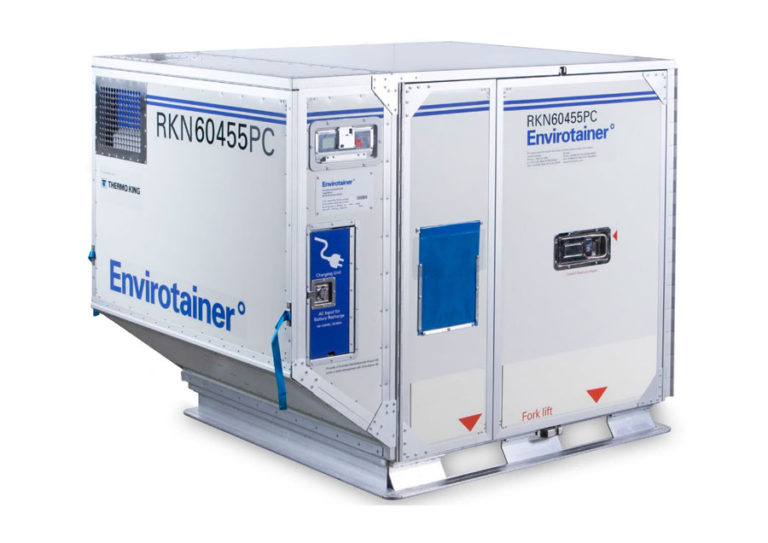 © Envirotainer AB
Envirotainer RKN e1 container
Drawing on the benefits of the shape and size of the Envirotainer dry-ice container, the RKN e1 uses a different technology: compressor cooling and electric heating.
Designed for the extreme requirements of the healthcare industry, the RKN e1 container maintains product temperatures in the +2 to +8°C range, in the controlled room temperature (+15 to +25 °C) range or at any chosen set temperature within the operating range of ±0 to +20°C. The RKN e1 is a certified air cargo ULD (Unit Load Device), ensuring seamless handling throughout the supply chain worldwide. The unit can be carried on board the most common long-haul aircraft types.
Key features for consistent temperature-control :


Insulated container shell


Electric heating and compressor cooling


One energy source. Rechargeable batteries* that can be recharged at standard AC power connection points


Air circulated by the heating/cooling unit is close to the set temperature


Enhanced air circulation inside the container ensures a low temperature gradient within the cargo space


Convenient and simple loading for an optimized load thanks to the use of wide doors and spacers on the inside walls


An easy-to-use control unit allowing simple operation of the container


Data logging functionality


Fully redundant charging, cooling and heating system


*The batteries in our containers are Nickel Metal Hydride type (Ni-MH). NI-MH batteries are qualified and certified for air transportation.