Back
Aif freight container – Envirotainer RAP t2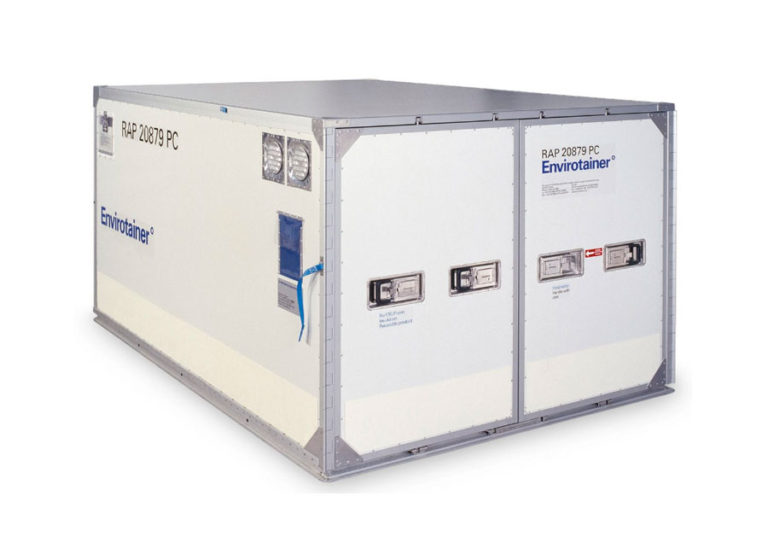 © Envirotainer AB
Envirotainer RAP t2 container
The Envirotainer RAP t2 container provides accurate and reliable protection for large shipments of temperature-sensitive products.
With an external dimension of (L · W · H) 3170 · 2230 · 1620 mm,
125 · 88 · 64 in, the RAP is the largest container in the Envirotainer lease fleet. The RAP is only forkliftable when empty and is most commonly handled with rollerbeds.
Performance and technical details
This model features Envirotainer's proven dry-ice-based active temperature control system and enables air transportation of both frozen and chilled products.