Back
Pneumatic Riveter GB54B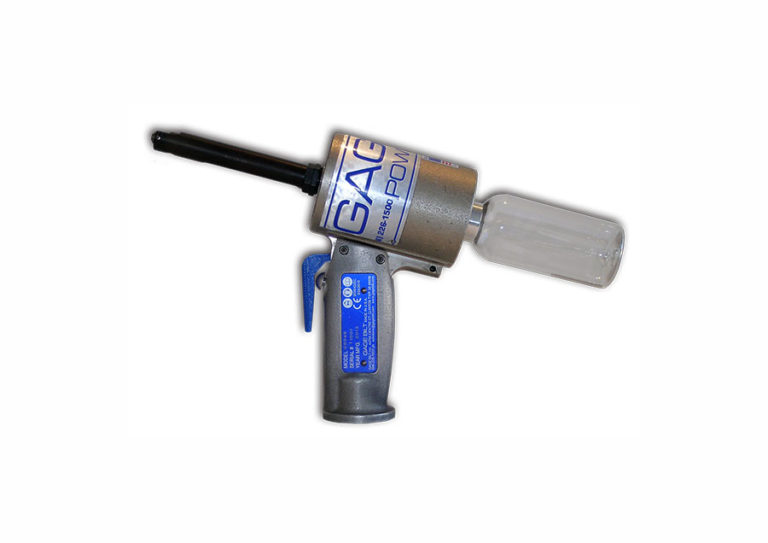 © Gage Bilt
The GB54B Pneumatic Riveter is designed specifically for the most efficient installation of a wide range of blind rivets. It will install aluminum rivets through 5/32" diameter, and through 1/8" diameter rivets in any material. It weighs only 1.8 lbs. (0.82 kg) and can operate in any position, with one hand.
The GB54B Riveter is 7.17" (182.1 mm) high, has a .740" (18.8mm) stroke and generates a minimum of 600 lbs. (2.67kN) of pull at 90 psi (6.2 bar). It operates from 90 -100 psi (6.2-6.9 bar) of air pressure at the tool. The air inlet is provided with 1/4-18 female pipe threads to accept the users air hose fitting.
APPLICATIONS


Aerospace and Commercial blind rivets


Nut plate rivets


All materials thru 3/32"


Aluminum thru 1/8"


SPECS


Uses Gage Bilt 54 series straight nose assemblies (noses are not included)


LOAD: 600 lbs


STROKE: .740


Similar products