Back
Pneumatic-hydraulic tools GB703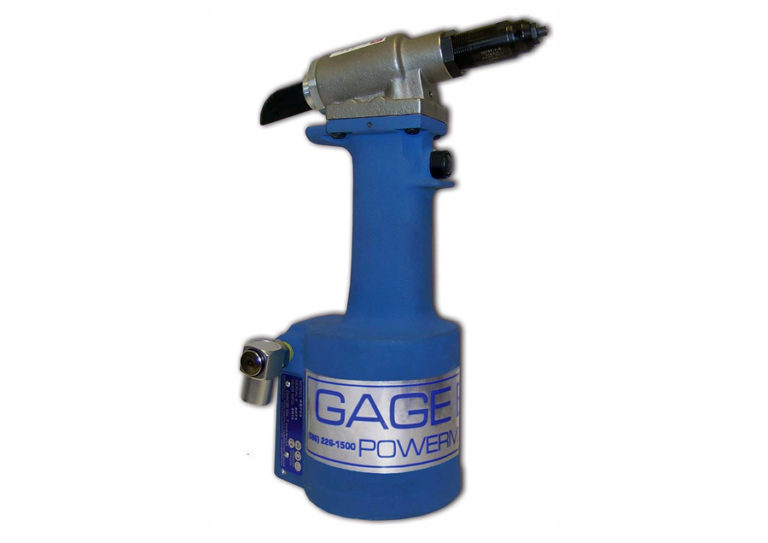 © Gage Bilt
The GB703 series are pneumatic-hydraulic tools designed specifically for the efficient installationof a wide range of blind rivets. They can be operated in any position with one hand. They have a rated pull load of 2200 pounds (9.8 kN) with 90 psi (6.2 bar) air pressure at the air inlet.
The GB703SH and GB703SR riveters offer a unique "split" system providing the operator with an ergonomic tool with reduced hand held weight. The GB703SH comes with 8 feet of hose and the GB703SR comes with 3 feet of hose.
APPLICATIONS


Commercial Blind Rivets


All materials 3/32" thru 3/16"


Aluminum thru 1/4"


SPECS


One piece piston to prevent jamming


Accepts Cherry® H703 & H743 nose assemblies


LOAD: 2,400 lbs


STROKE: .780"


Includes Nose Assembly


Similar products