Back
Multiple-disc carbon brake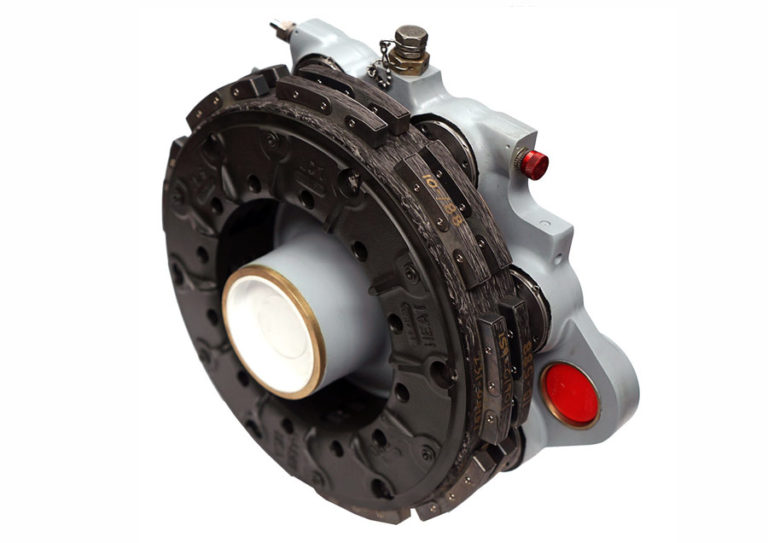 © Aircraft Wheel & Brake
A carbon brake offers a significant weight savings as compared to steel brakes, consequently, the aircraft is lighter. This has a positive impact on fuel savings, resulting in increased range, and a reduction in engine emissions.
The original application for carbon brakes was high-performance military aircraft applications. Although carbon brakes can come at a higher price, the gain in higher energy-absorption capability and lower weight are attractive alternatives to steel brakes.
Recent improvements in carbon materials and more efficient manufacturing methods have increased the application of carbon brakes to commercial aircraft. Carbon brakes can offer twice the life of steel brakes, and are therefore more cost-effective. From a technical standpoint, the carbon material is more lightweight, has greater energy absorption, and a lower wear rate than the steel counterpart.
The lighter weight of carbon reduces aircraft weight and fuel consumption, thereby reducing carbon-dioxide emissions being released into the environment.
APPLICATIONS 
: Military and commercial aircraft
FEATURES AND ATTRIBUTES:


Offers high performance


Reduces environmental impact through reduction of aircraft emissions


Weight savings


OPTIONAL FEATURES:


Designed to meet aircraft specifications with mating TSO wheel assembly or other technical standards