Back
Stemme Twin Voyager S12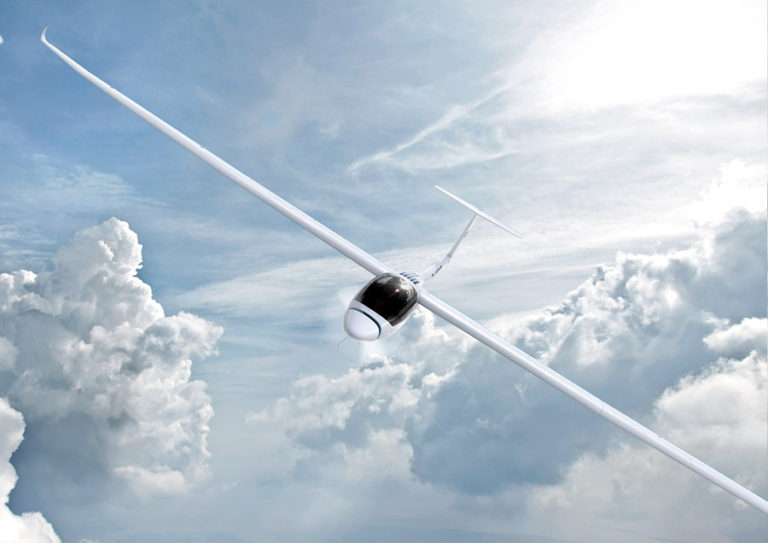 © Stemme AG
TOP PERFORMANCE, EXCELLED.
STEMME TWIN VOYAGER S12. TWO AIRCRAFT UNITED IN ONE UNBEATABLY PRECISE MACHINE.  
ADVENTURE, INTEGRATED
FOLDABLE PROPELLER, TURBO-CHARGED ENGINE.
The Stemme-Retrac foldable and variable pitch propeller is installed in the Stemme Twin Voyager S12 and disappears completely into the propeller dome. To start the propeller, the dome slides out and the propeller blades unfold. It takes just 5 seconds to convert from glide mode to engine mode.  
CONQUER SPACE
SEPARATE BAGGAGE COMPARTMENT.
A separate baggage compartment is inte­grated into the fuselage. By providing space for hand luggage, the compartment significantly expands your touring options.  
PREMIUM EQUIPMENT
ELECTRIC TRIM, DISCONNECTABLE AUTOPILOT.
An autopilot is part of the richly equipped cockpit. In disconnected mode it provides an extremely direct steering feeling, unbeatably immediate and sensitive. With its innovative electrical trim equipment, the Stemme Twin Voyager S12 puts the perfect tool for super­lative performance into its pilot's hands.