Back
UAV Penguin B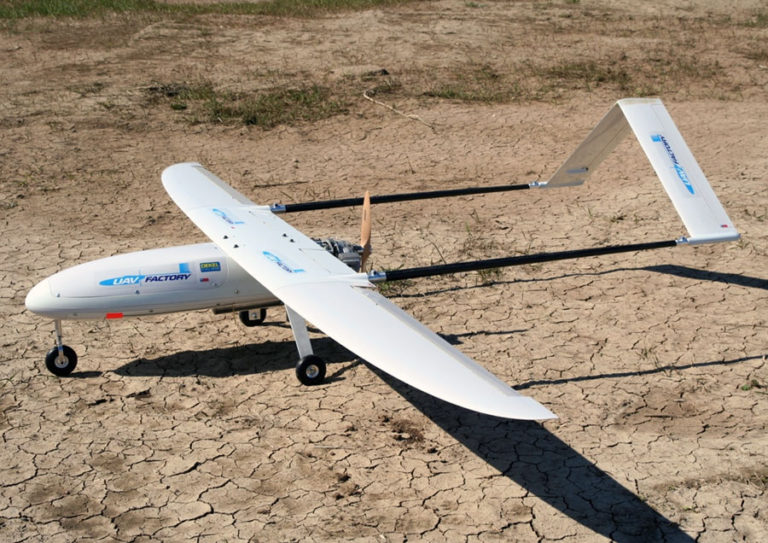 © UAV Factory Ltd.

Penguin's B overview

Penguin B is a high-performance semi-integrated small UAV platform available for final assembly and customization by UAV system integrators. The Penguin B has been available since 2009, and it has been sold to UAV system integrators in more than 47 countries. Due to its proven design and more than 140 options to choose from, Penguin B has become the most widely used small UAV platform by system integrators, research organizations and universities.

Penguin B allows users to kick-start small fixed wing UAV production with the use of an industry-proven airframe and superior subsystems and components.

Designed as a high performance unmanned airframe, Penguin B is capable of up to 26.5 hour endurance with a 4 kg payload. With a small footprint of 3.3 meter wingspan, Penguin B can handle up to 11.5 kg of combined fuel and payload weight. Modular composite structure, fast assembly, large access hatches, removable payload bay, are the key features of the Penguin B innovative design.

Penguin B is available as semi-integrated airframe ready for the autopilot and payload integration by the customers that have competency in aircraft integration. UAV Factory also provides 4 day Penguin B integration course, which is highly recommnded to ensure succesful integration projects are delivered in short time.

While Penguin B integration requires additional effort, Penguin C is available UAV Factory's ready-to-fly fully integrated UAV.

Performance

Sleek and efficient design gives best in class performance. Optimized for endurance, Penguin B airframe has enough internal volume to lift 7.5 liters of fuel which will provide 20+ hours endurance with the fuel injected engine. The optimized high lift flap system provides stall speeds of <13 m/s while giving excellent flight handling qualities due to a well designed Vtail geometry.

Modular design

All components of the Penguin B are easily removable and completely interchangeable. Wing splits in three 1.1 meter sections and the V-tail splits in two parts. High-end industrial grade push-pull connectors are installed in tail-boom joints as standard. The quick release fastening is used extensively in Penguin B airframe. Oversize access covers are equipped with DZUS type 1/4 turn quick fasteners, tail-booms are equipped with a purpose developed quick release aluminum joints.