Back
ADAHRS AHR150A/300A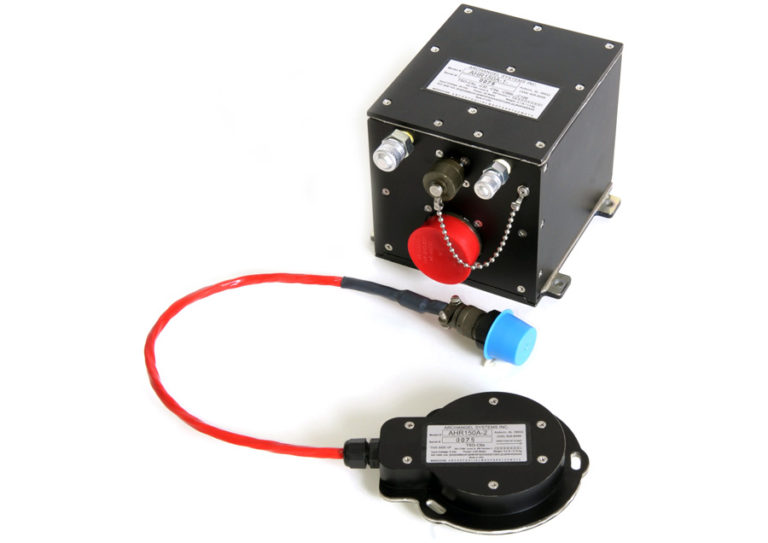 © Archangel Systems
Introducing Archangel's flagship aviation products—the AHR150A and AHR300A ADAHRS. With FOG-equivalent attitude accuracy, these products provide affordable, reliable inertial data for both fixed- and rotary-wing platforms.
The AHR150A and AHR300A represent a paradigm shift in the ADAHRS market. Using MEMS sensors and sophisticated blending algorithms, the AHR150A and AHR300A yield "FOG-grade" performance at greatly reduced size, weight, power, and cost. Several companies, including The Boeing Company and Erickson Air-Crane, have selected the AHR150A for their supplemental type certificates in both rotary- and fixed-wing platforms.
The AHR150A and AHR300A systems consist of two boxes. The AHR150A-1 (or AHR300A-1) Inertial Sensing Unit (ISU) is the rate, acceleration, and air data sensing component while the AHR150A-2 Magnetic Sensing Unit (MSU) is a remote 3 axis magnetic field sensing device. Together, these two units provide a powerful and cost effective alternative to Fiber Optic Gyro systems.
Both the AHR150A and the AHR300A offer similar features, but the rate limit of the AHR150A reaches ±128°/second while the AHR300 reaches ±256°/second. Both products include multiple high- and low-speed ARINC ports, allowing them to integrate seamlessly into any modern avionics suite.
Features


Qualified for Mission Critical applications including IFR, SAR, and Primary Flight Systems


Certified for Part 23, 25, 27, and 29 aircraft


Air data is RVSM compliant


Designed with low data latency for fly-by-wire aircraft


Mil Spec 38999 filtered connections


Angle rate limit of ±128°/second (±256°/second on the AHR300A)


Certifications


DO-178B Level A software (all functions)


FAA TSO C4c, C5f, C6e, C88b, and C106


EASA—All equivalent ETSOs


DO-160E Environmental certifications including EMI, EMS, and HIRF


Similar products