Back
7,000 Gallon Jet Refueler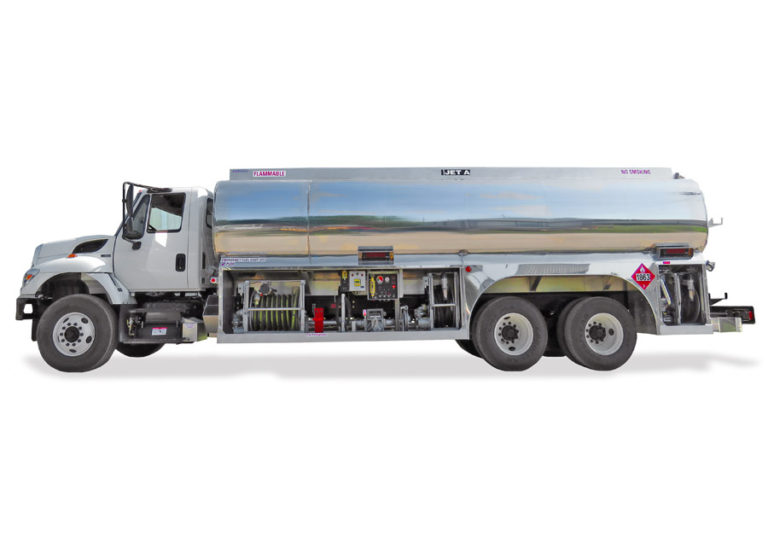 © Garsite
Tank
7,000 U.S. gallons (3% outage), aluminum tank fully baffled, single compartment, overturn protection, one 20" manhole with 10" fill opening and vent, and two 20" inspection manholes.
Chassis
Conventional cab-chassis, diesel engine, automatic transmission, power steering.
Filter/Monitor
Horizontal F/M with differential pressure gauge, purge valve, pressure relief valve, air eliminator and drain valve. F/M meets IP specifications.
Deadman and Pressure Control
Inline deadman/ pressure control and shut-off valve, provides primary pressure control. Secondary pressure control regulated by 45 PSI hose and control valve.
Hose Reels
Two reels; one sized for 2 1/2" x 50' hose, and one sized for 1 1/2" hose, non-ferrous internals, explosion proof electric rewind motors and switches, auxiliary manual rewind. A shut off valve is installed immediately upstream of the reel.
Bottom Loading
Includes a jet level sensor control system for automatic, high-level shut-off with precheck. The bottom loading adapter is capable of accepting a standard underwing nozzle. A shut-off valve shall be supplied immediately down stream of bottom load adapter.