Back
Air freight container – VRR Aviation AKN series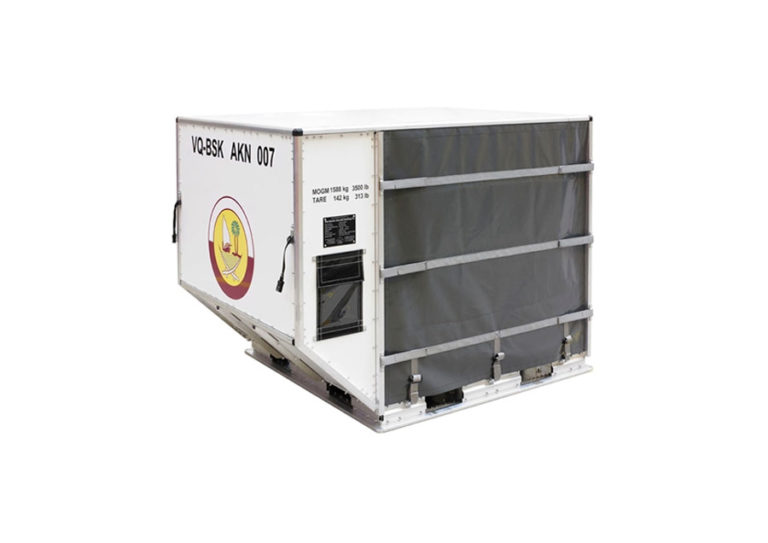 © VRR Aviation
AKN Container : Cover door, forkliftable
Nearly identical to an AKE container, the difference of an AKN is the forkliftable base.
Due to its base, this type is often preferred by shippers - just of its sheer easier handling characteristics when using a forklift truck.
The AKN is a half-sized lower deck container and has been manufactured in various configurations. Typically more focused on enhanced rigidity and security, when compared to the bulk of standard AKE containers.
Remarks
Soft doors, solid doors, forkliftable bases, GOH for transport of textiles, interior racking and shelving for transport of e.g. aircraft spares; all - and more - is possible.
Compatibility :


Airbus A300


Airbus A300F / 300-600F


Airbus A310


Airbus A310 P2F


Airbus A330-200 / 300


Airbus A330-200F


Airbus A340-200 / 300 / 500 / 600


Airbus A350


Airbus A380


Boeing 777-200 / 300 / 400


Boeing 777F


Boeing 787


Ilyushin IL-86


Ilyushin IL-96


Lockheed L-1011-200


McDonnell Douglas DC-10


McDonnell Douglas DC-10F


McDonnell Douglas MD-11


McDonnell Douglas MD-11F


Boeing 737C / QC / F


Boeing 747-200 / 300 / 400


Boeing 747F


Boeing 767-200 / 300 / 400


Boeing 767F