Back
Pitot/static test set Barfield 1811 series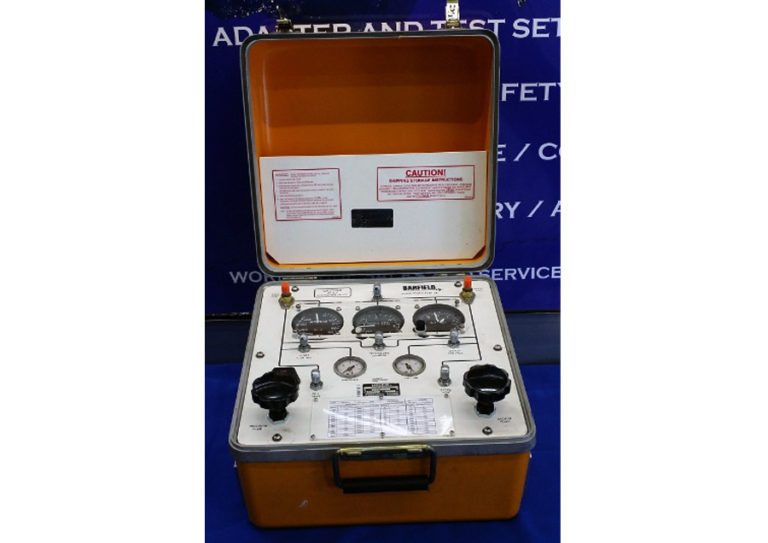 © Cobra Systems

The Barfield 1811 series testers are portable, self-contained units, used for testing and calibrating aircraft pitot/static systems. Refurbished 1811's are a great choice for repair shops with a limited budget or as a backup test set. The tester uses three analog instruments (Altimeter, Vertical Speed, and Airspeed) with the appropriate correction cards to perform aircraft leak tests or instrument calibrations. All 1811 series testers come with hand pumps for manual operation. Barfield 1811G, H, & HA units also include an internal electric pump to generate the necessary pressure and vacuum for on-board testing and calibration.

 

- Completely re-furbished with NEW calibration.

- Variety of Airspeed/VSI/Altimeter combinations available

- Manual or Electric operation

- Future calibrations can be done in-house at Cobra Systems Inc.