Back
Aerospace tooling and automation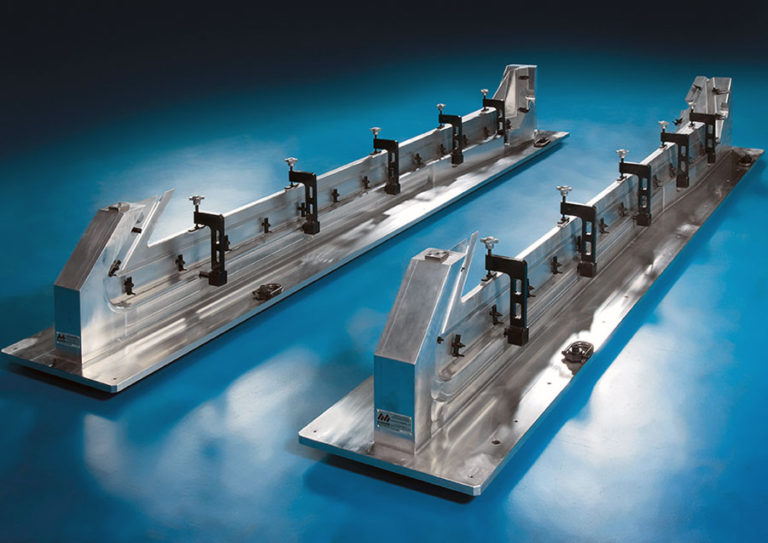 © Marand
Innovative tooling and automation outcomes for aerospace
For over 30 years, Marand has been a trusted supplier of high-quality, innovative tooling for commercial and defence industries around the world. As Australia's leading aerospace tooling supplier we have designed, manufactured and exported over 1,800 tools globally, all upholding an AS9100 quality standard.
Our expertise in design, fabrication, machining and installation of high tolerance, complex tools is underpinned by a detailed understanding of end-to-end processes. This enables us to deliver innovative, cost saving solutions for our clients.
Marand's involvement with the high level JSF/F-35 defence program is a testament to our capability. Under contract to Lockheed Martin, we have designed layup and trim tooling for the conventional seals and edges on three variations of the F-35 program and delivered them directly to suppliers in the US, Canada, Netherlands, Denmark and Norway.
Marand also prides itself on its innovative single tools, custom designed and flexible to hold multiple parts of various shapes, lengths and widths. Our universal holding fixtures have the ability to locate Aerospace skins to an accuracy equal to more traditional tooling solutions and with a flexibility never before seen in conventional tooling scenarios.
Marand designs and manufactures superior quality tooling specifically for the aerospace industry, including:


Aerostructure sub and final assembly jigs


Component and final assembly check fixtures


Lay-up mandrels for composite parts


NC machining, routing and drill fixtures including robotic automation solutions


Resin transfer moulding tooling.


Co-cure bond tooling for composite parts


Automated facilities


Universal holding fixtures for trimming and drilling


Our aerospace customers include:


Lockheed Martin


Boeing Defence


Boeing Commercial


BAE Systems


Airbus Group


Terma


Kongsberg


Quickstep


Marand Aerostructures


ITT Exelis


Eurocopter / Australian Aerospace


CEA Technologies


In addition, Marand tooling is also used by:


Magellan


AVCORP


Fokker


RUAG


CRTM


GKN UK