Back
Aircraft Remote Digital Air Data Computer – AC32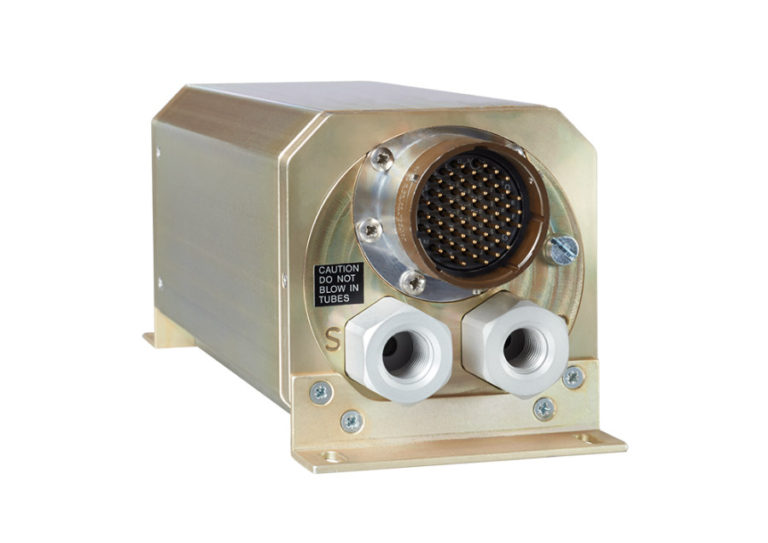 © THOMMEN AIRCRAFT EQUIPMENT
OPTIONAL RVSM, AOA Input and Supersonic capability
The Air Data Computer Unit AC32 measures barometric altitude and airspeed using vibrating cylinder pressure sensors for both static and pitot ports.
These sensors are highly accurate and stable, thus making our AC32 virtually drift-free.
No recalibration required, effectively reducing maintenance cost.
The THOMMEN AC32 communicates via its ARINC429 interface.
Data in-/output can be configured as per your requirements, regardless of the quantity ordered, while keeping non-recurrent costs at a minimum.
Due to this configurability, our computer is capable to supplying data to next generation equipment without much altering of the aircraft's system architecture.
FAA Technical Standard Order (TSO) and accuracy requirements are exceeded.
The AC32 meets the requirements for multiple platforms and working in conjunction TAWS, ACAS/TCAS, EGPWS, FMS systems, and ADS-B transponders.
ICAO encoded altitude output, AOA sensor input, RVSM tolerances, and a supersonic version are optionally available.
Comprehensive configurability, low maintenance efforts (thanks to the RS232 maintenance interface), low weight, and affordable pricing make the THOMMEN AC32 a preferred choice for aircraft modernization and upgrade programs.
AC32 Digital Air Data Computer (RVSM)


Solutions customized to your unique requirements


OEM or upgrade solution for providing Air Data parameters to EFIS, AWS, EGPWS, Mode S transponders, etc.


The Integrated Air Data Computer provides all ARINC 429 labels required for the new generation Avionics Systems and ensures a safe integration into the existing Aircraft Avionics Systems.


Other products from THOMMEN AIRCRAFT EQUIPMENT